Melev's Reef Custom Acrylic Sump
I needed a sump, and since this is what I do best, I built one. :)
Here's the blog entry explaining how it was plumbed in: http://www.reefaddicts.com/entry.php/1304-Aquascaping-and-Sumpology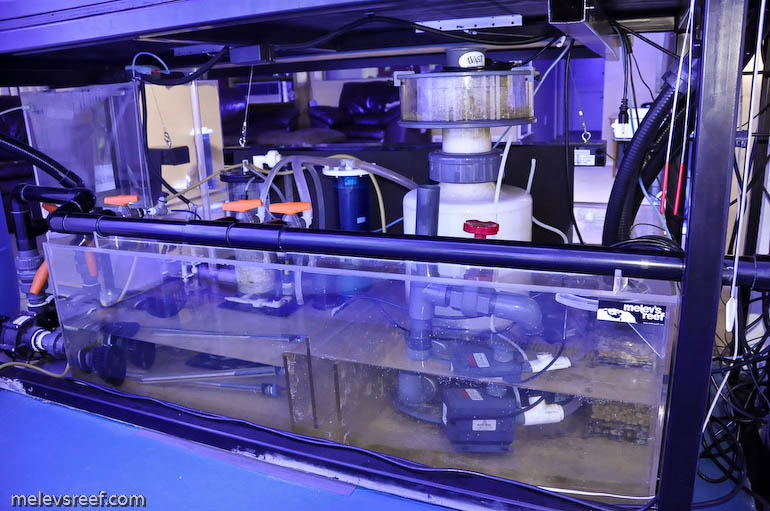 From the livingroom side, the refugium is displayed.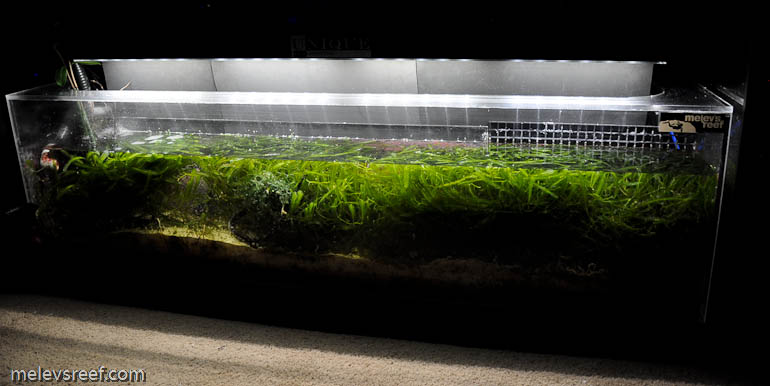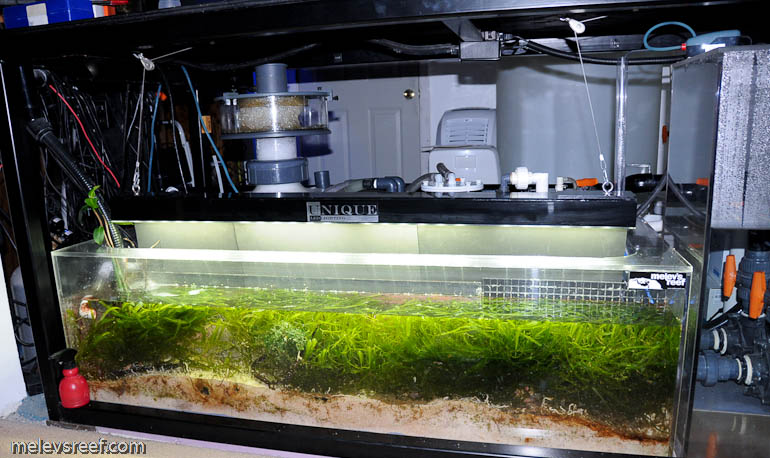 Updated picture May 2017: The equipment is basically the same.  You'll see the cooling fan bracket on the left end, and the Nyos Quantum 300 where the Euroreef skimmer was.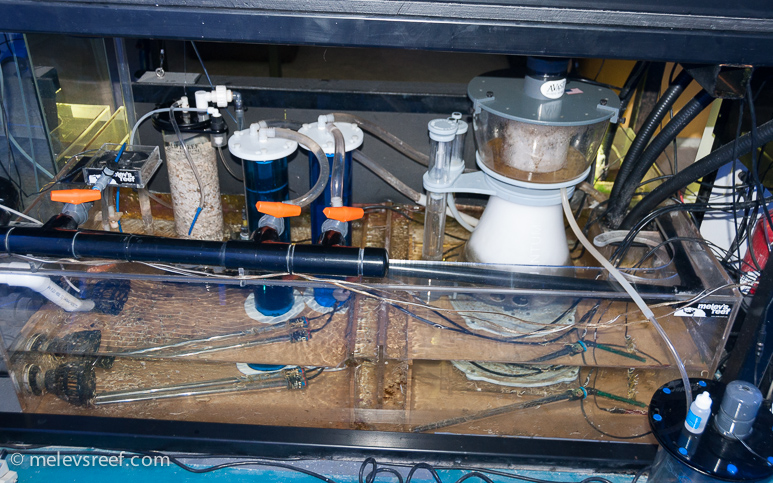 My Tanks Category:
400 Gallon
The sump is 58" x 31.5" x 17" using 3/8" cast acrylic. The refugium zone is the full length of the sump, 6" wide and lit with a LED fixture made by Unique LED Lighting. The layout is simple, basically three zones: Skimmer section with bubble tower or 7" filter sock when the need arises, the refugium zone, and the large return zone for the heaters and reactors. Two 1.5" bulkheads with 5" strainers feed the twin Sequence Dart pumps.