Probably the most popular tank I've ever kept, the 60g rimless tank made by AGE is filled with bubble tip anemones and clownfish. 
Quick facts:
24" x 24" x 24" Starphire glass on three sides
PVC bottom drilled for an internal overflow
Plumbed into the sump under the 400g reef
Lit with a Radion Gen2 fixture
Flow provided by a Vortech Mp40wQD with a Battery Backup for power outages.
2" sandbed with 30lbs of live rock
Eheim autofeeder for a daily snack
Feed frozen food every night to the fish
All the clowns are tank-raised. There are 17 total. This tank has about 30 anemones total, with species acquired in 2003 and 2007, or later.
This is a Starphire Glass AGE tank, 24" x 24" x 24" with an internal overflow box I built myself. The base of the tank is PVC, so the overflow box is four-sided with a solid bottom.  Two holes were drilled through the bottom of the overflow as well as the PVC, heavily siliconed and held in place with two 1" bulkheads for the drain and the return.
The back of the tank has black vinyl applied for a clean background.  The stand is made with 1" steel EZ-Tube, reinforced with 3/8" plywood panels to avoid racking.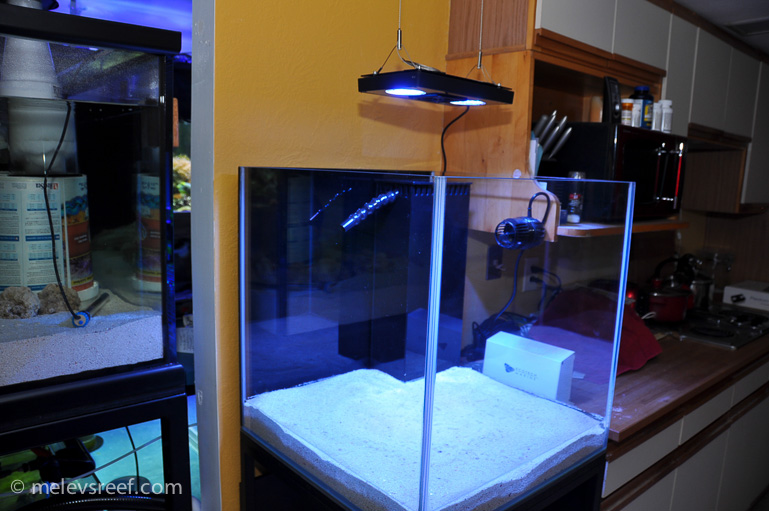 Livestock is lit with a Ecotech Radion Gen2 LED fixture that is controlled via ReefLink for WIFI accessibilty.  I can use EcoSmart Live via my iPhone App or with a browser to adjust the lighting spectrum, intensity and lunar modes.  Firmware is automatically updated by Ecotech, and if customer support is needed, the people at Ecotech Marine can do so remotely.
This tank was set up on November 10th, 2013, and is tied into the sump under the 400g. Flow is provided via the return line and a Ecotech Mp40 wES Vortech pump with a foam sponge to keep the anemones out.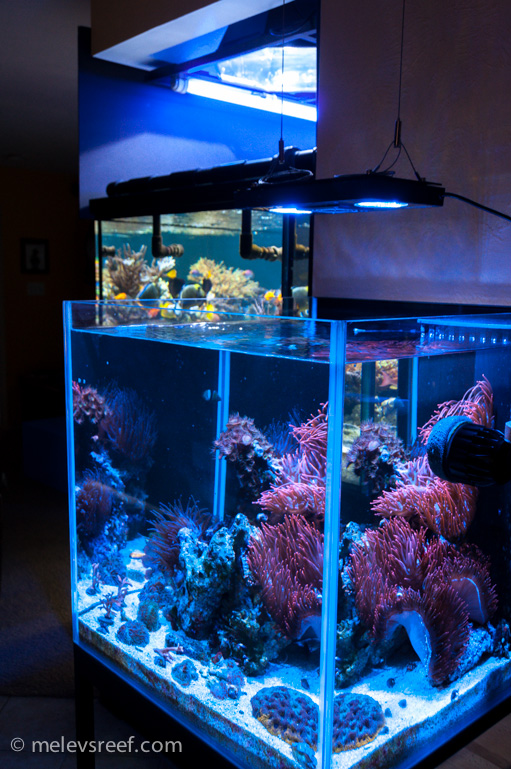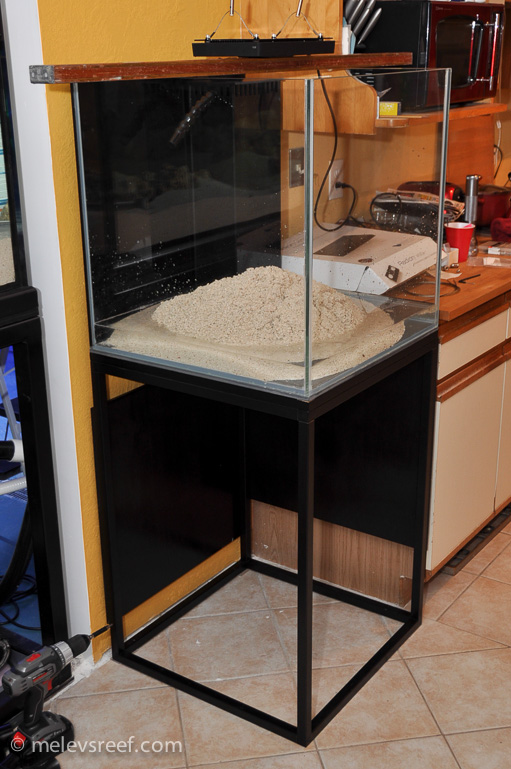 The plumbing passes through the wall into the fishroom and into the sump.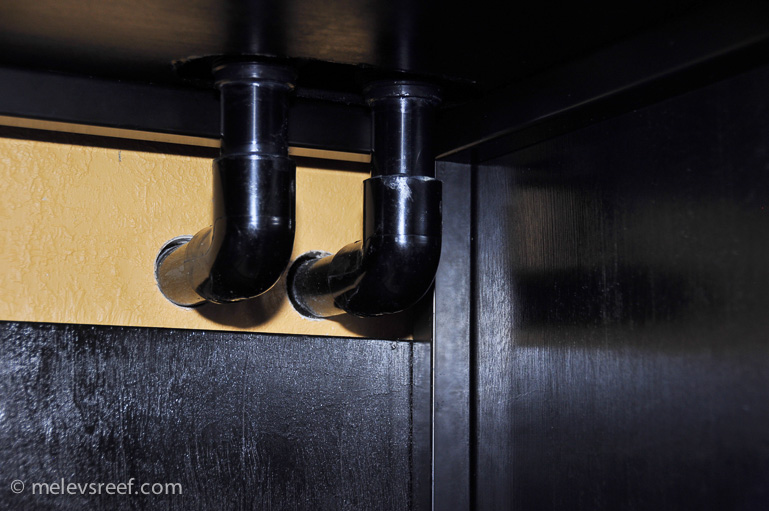 The return line is fed from the manifold's Dart pump.  The orange handled valve controls the flow rate.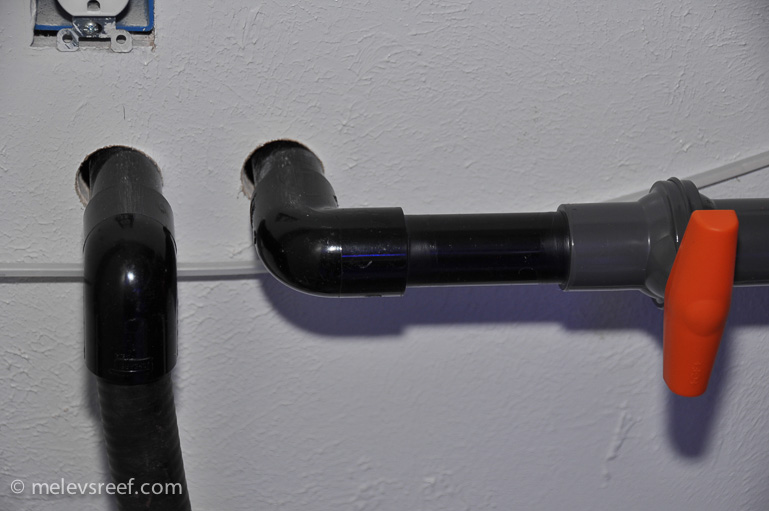 The 60 cube is next to the 400g.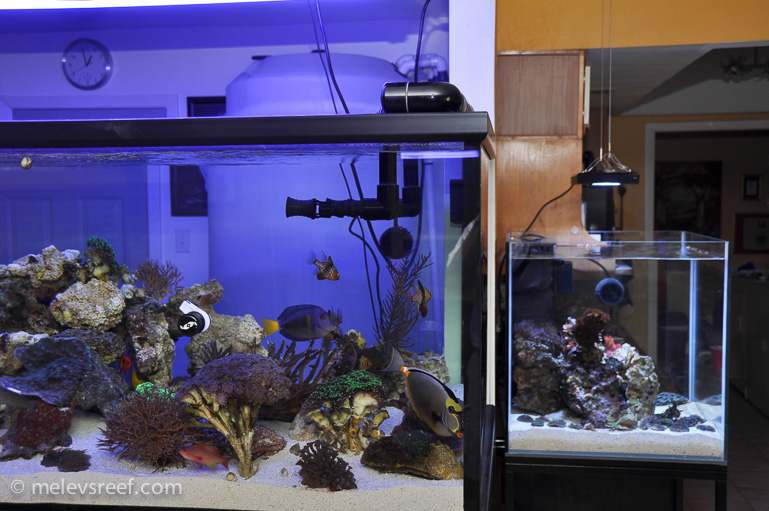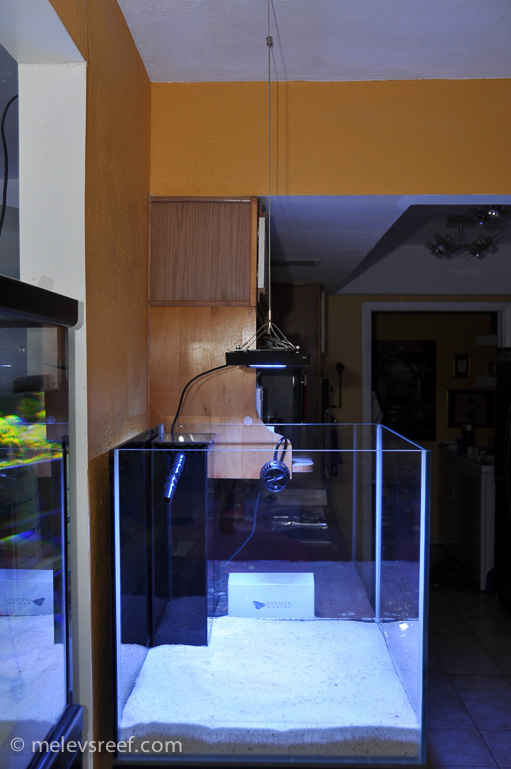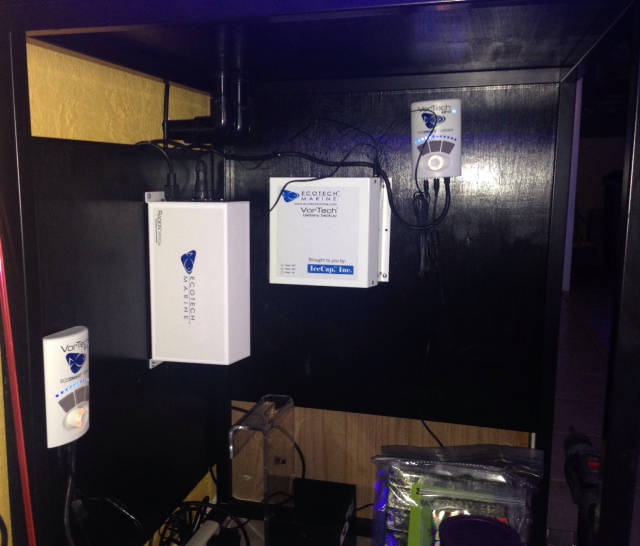 December 2014: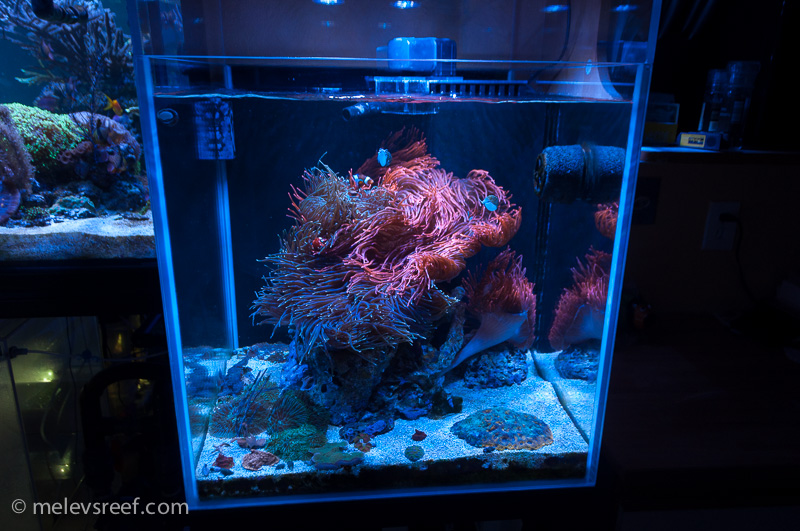 Some of my blogs about this build:
My Tanks Category:
60G CUBE