Quad-zoned Dosing Reservoir
I build a lot of acrylic products for my customers, and take pride in my work. This is dosing reservoir that was recently ordered, and it came out really nicely.  Each zone holds 1g of solution, such as Alkalinity + Calcium + Magnesium + Acropower perhaps. Dimensions are as follows: 21.25" long x 5" deep x 12" tall.  I used a blue base for a nice look that matches the custom Sump and Top Off Reservoir the buyer ordered.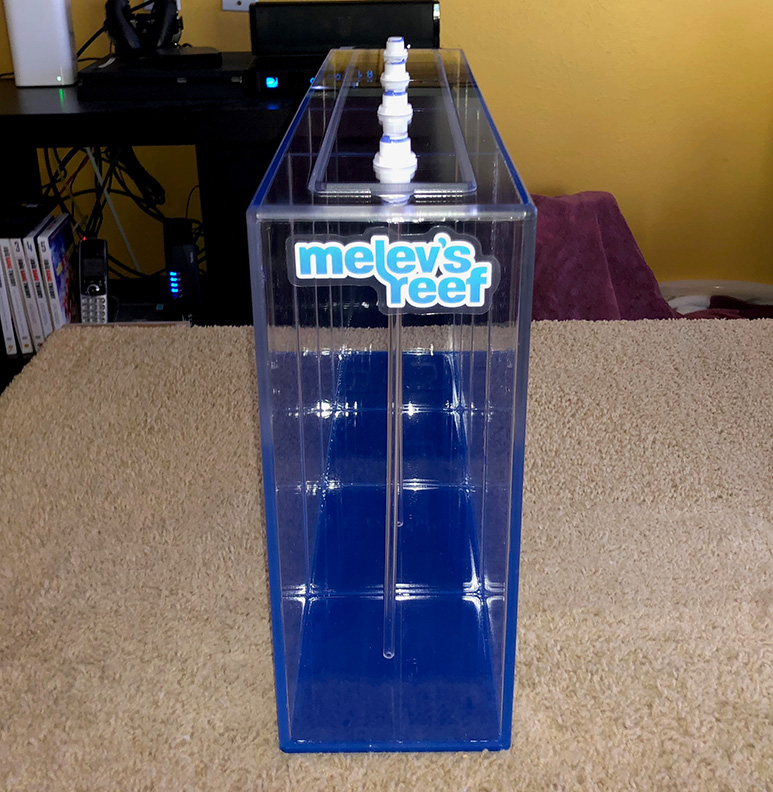 The single lid is made of polycarbonate, which means it won't warp due to being over a moist environment, and it fits into a recessed area.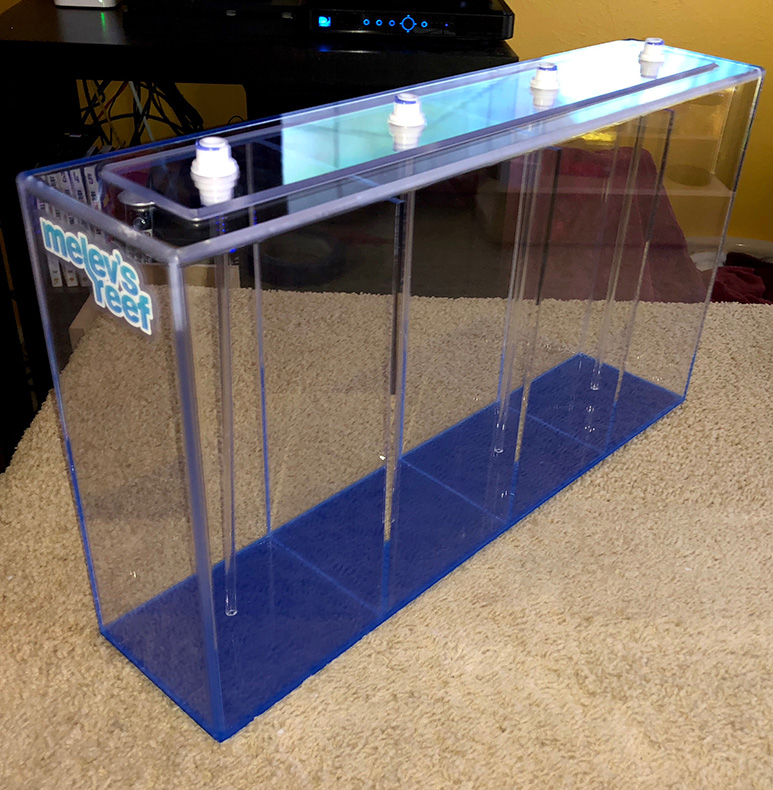 John Guest fittings are installed with rigid acrylic 1/4" tubing to pull fluids from each zone. The entire reservoir holds 4-gallons of solutions.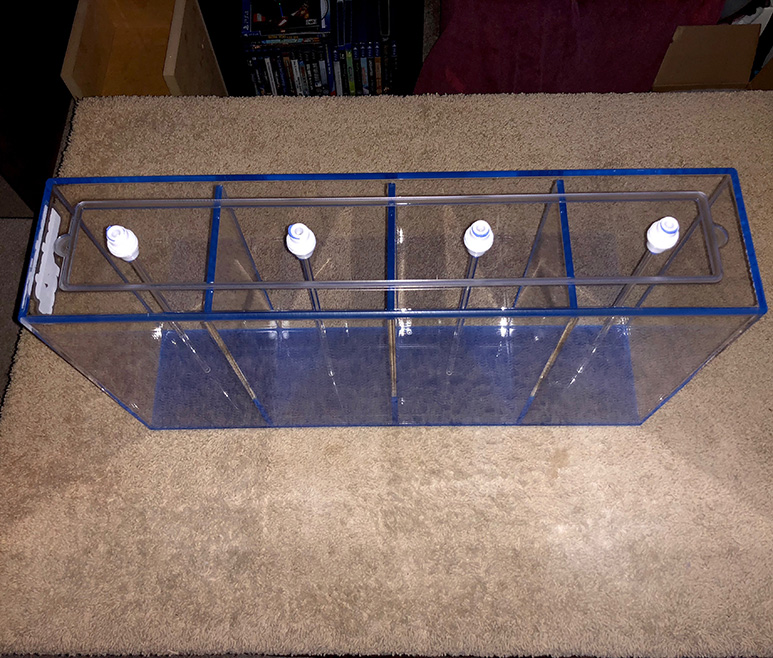 All edges and corners are rounded over for an overall smooth feel.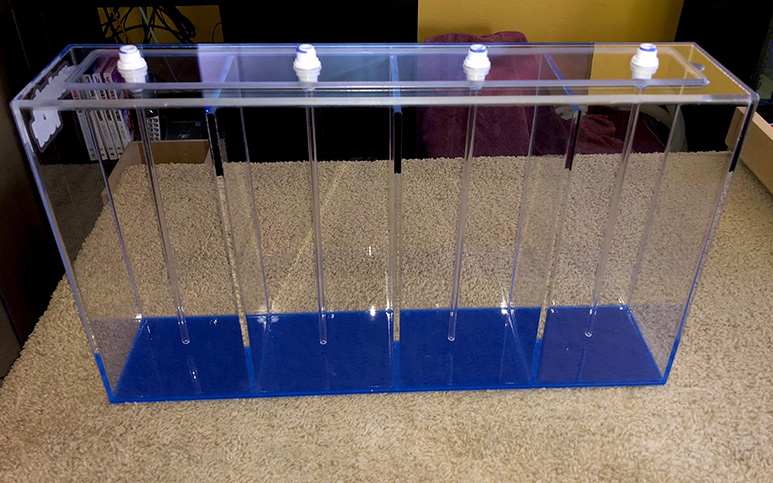 This exact item is $275, as pictured. If you'd like to get one, please let me know. If enough people want it, I'll make it a permanent item in my shop.