Ocean-related in-home art

I met a local artist at Dallas Comic Con events two years ago, and discovered she used to be in the saltwater hobby herself. Lhars Ebersold does some beautiful work, some of which I've shared from her Instagram account from time to time. This is her when she's not at a con.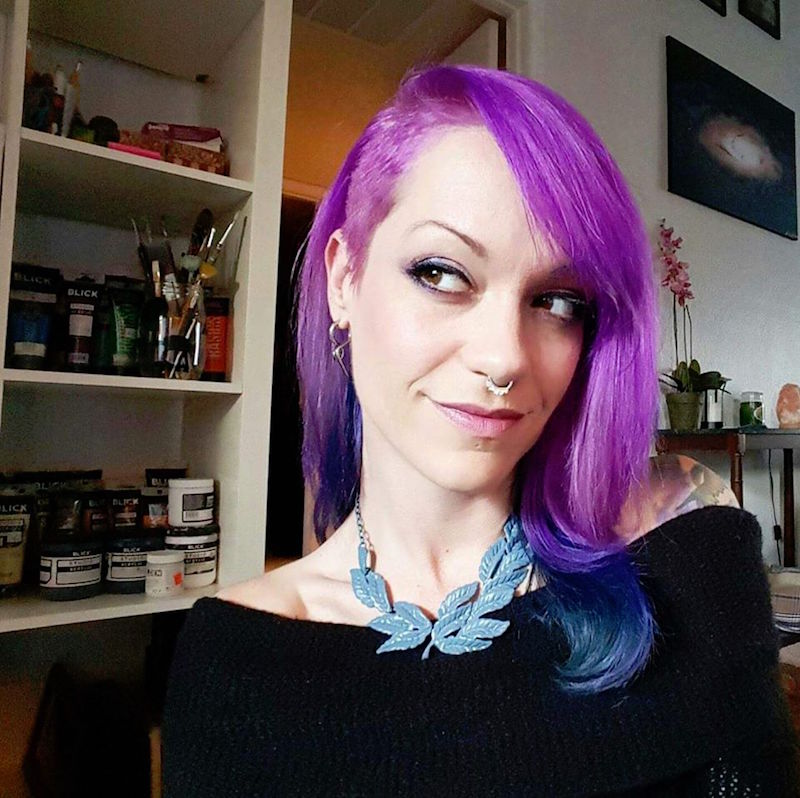 I hired her to create some special light switch and outlet covers to dress things up here at Melev's Reef, and she did an incredible job. What I liked about these is that they look striking, add something different to the mundane, includes something I hold dear to my heart, and provides something interesting to see daily. Here are some pictures.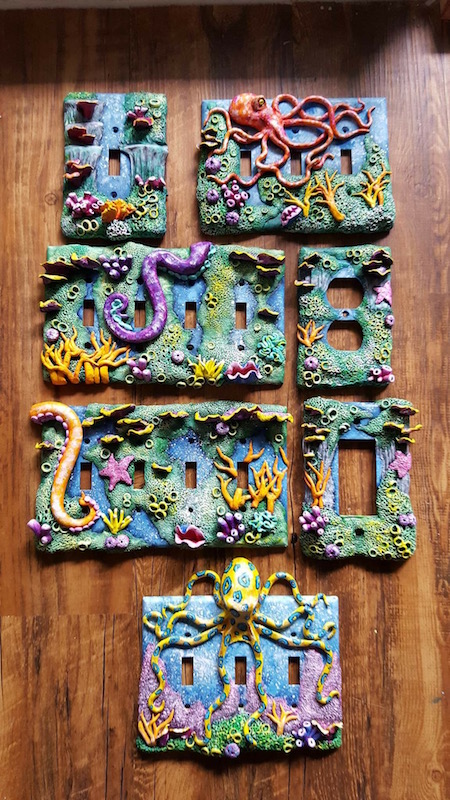 She arrived today with all these cover plates carefully packed from her trip across town, and brought along paint brushes, paint, jars... you'll see why in a second.
I removed all the old plates, and installed the new ones where each one was designated. They were designed for their specific needs. She then painted each screw head so they blend in, out of sight.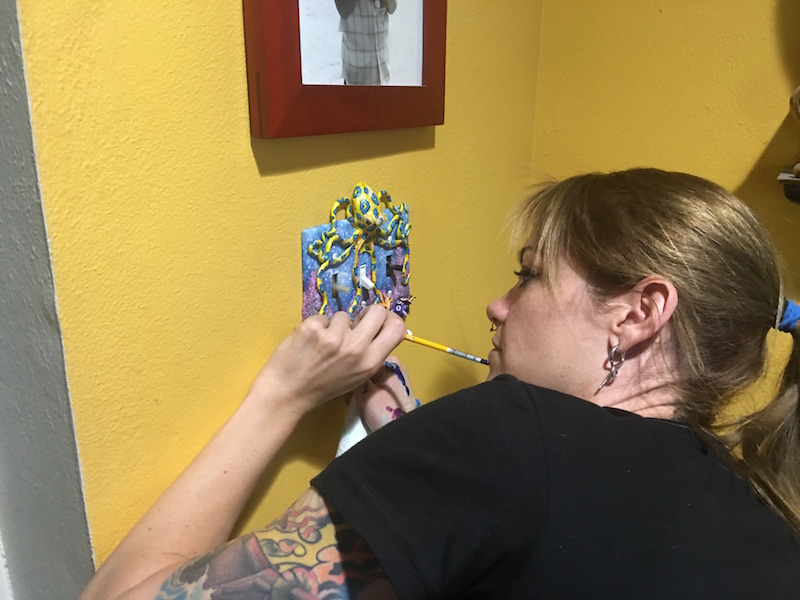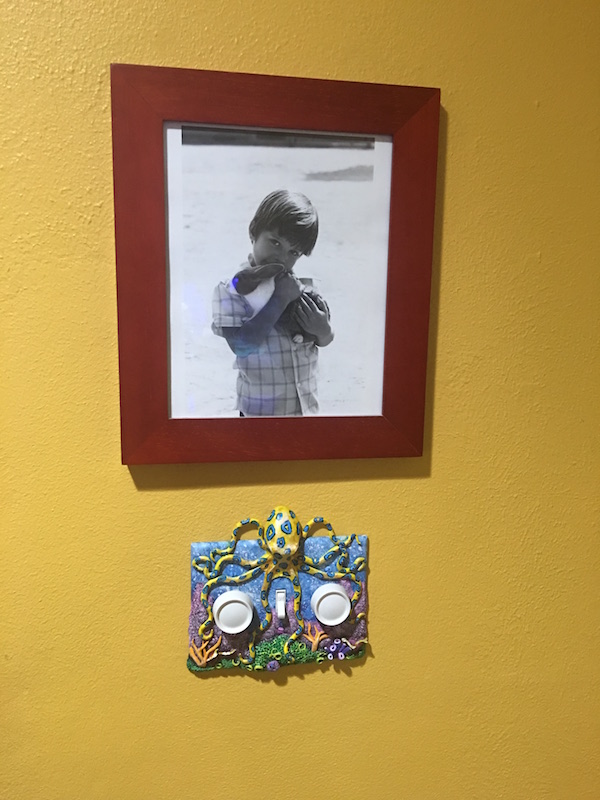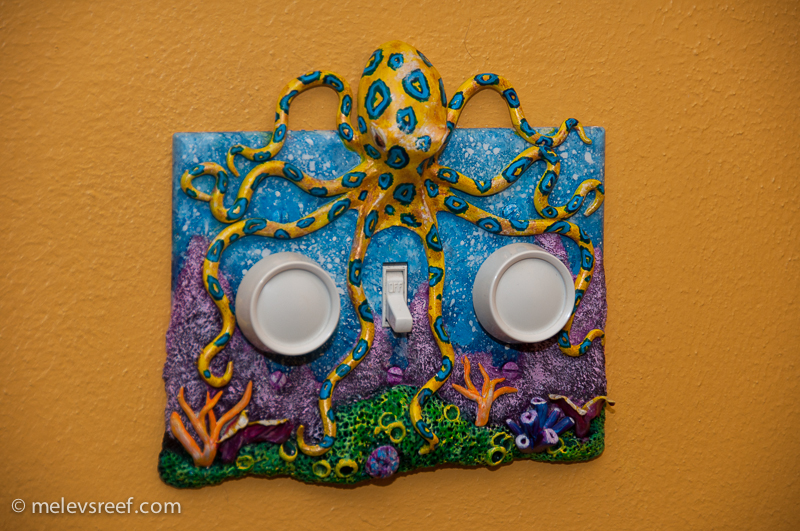 The guest bath that all visitors use got similar treatment...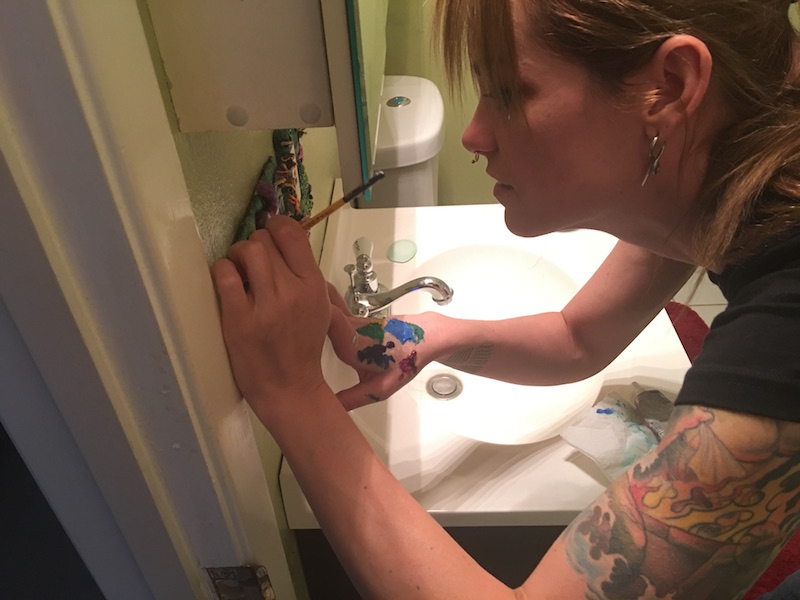 Notice the human canvas board she uses. And maybe you'll recognize something else?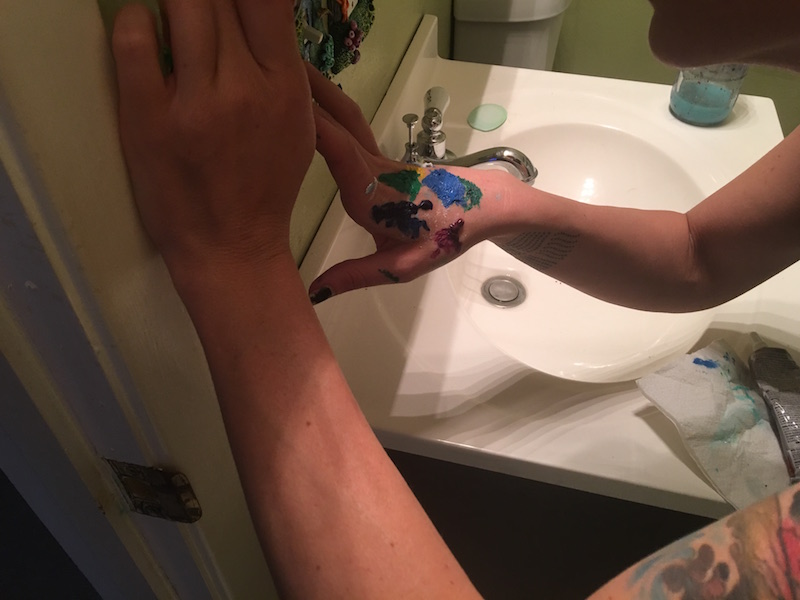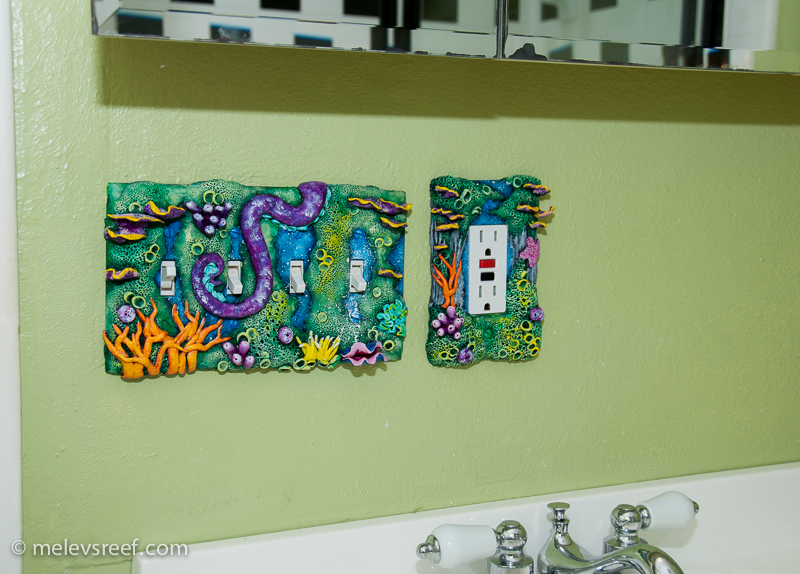 The smaller cover plate was made so a large plug from a hair dryer would fit without hitting any of the ceramic decor.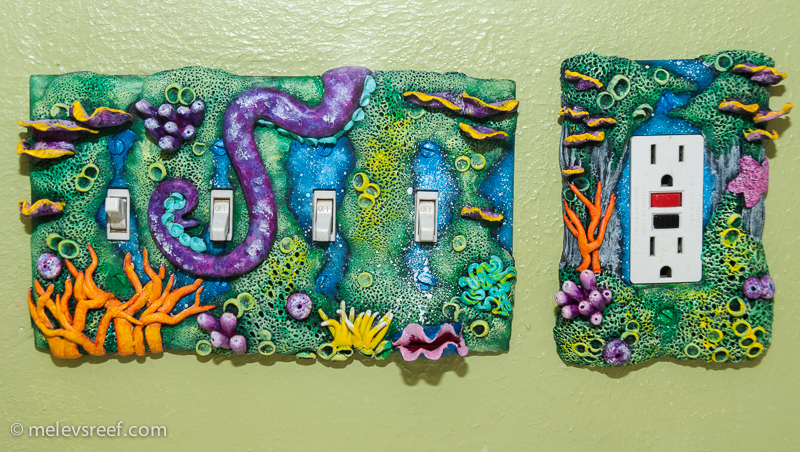 In the above picture, there are four switches. Two are lights, one is a vent and one is a heater. I asked her to come up with a creative way to mark the heater and vent fan. The octopus tentacle brings the heat, and the clam represents the vent (since they siphon water). Very cool!
The dining area has a new cover plate too.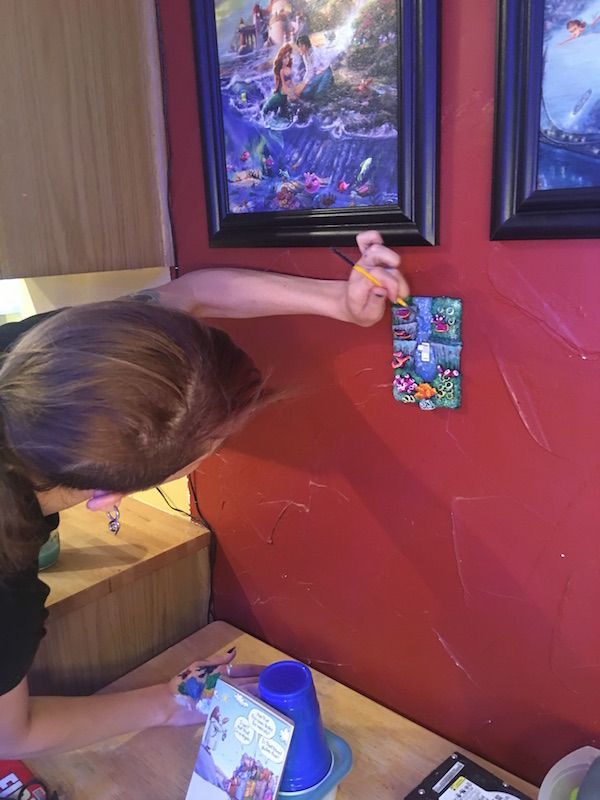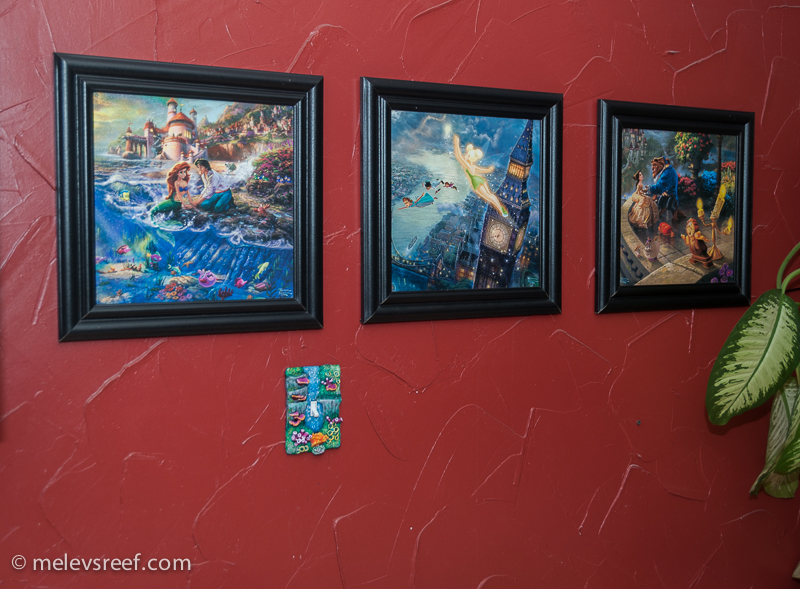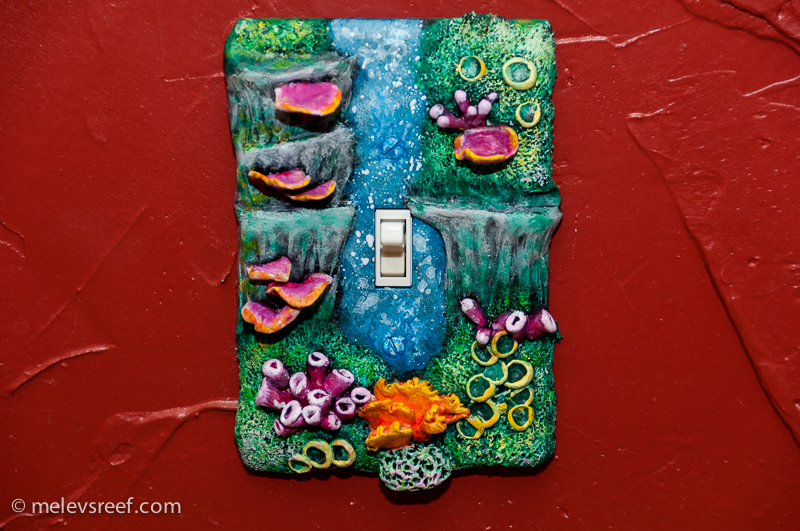 I really love these, in case I didn't mention it yet.
Got one for another bathroom.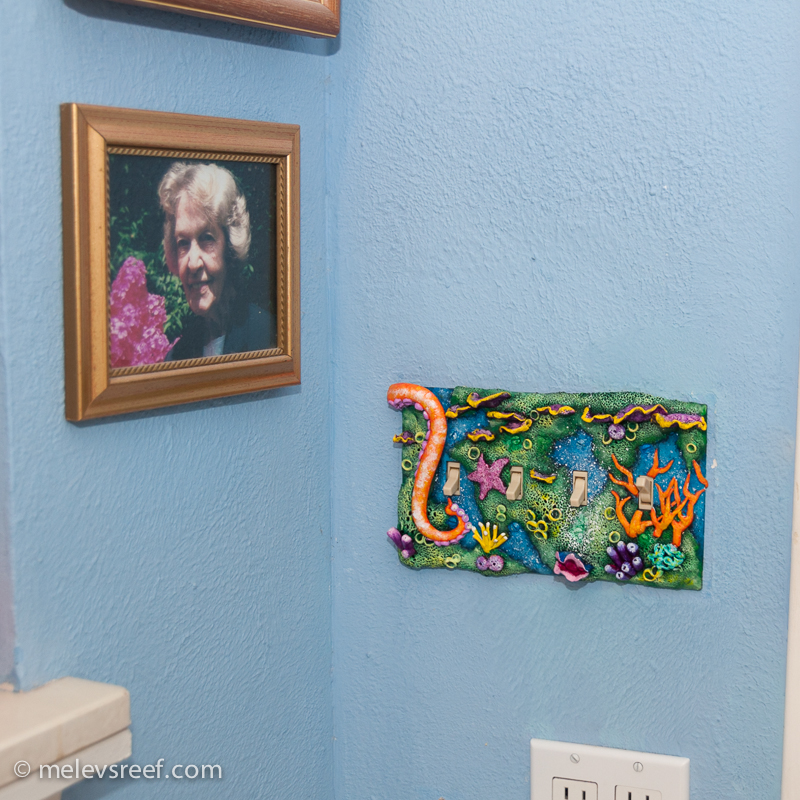 Having a 3-D light switch plate is so much nicer than what we usually have.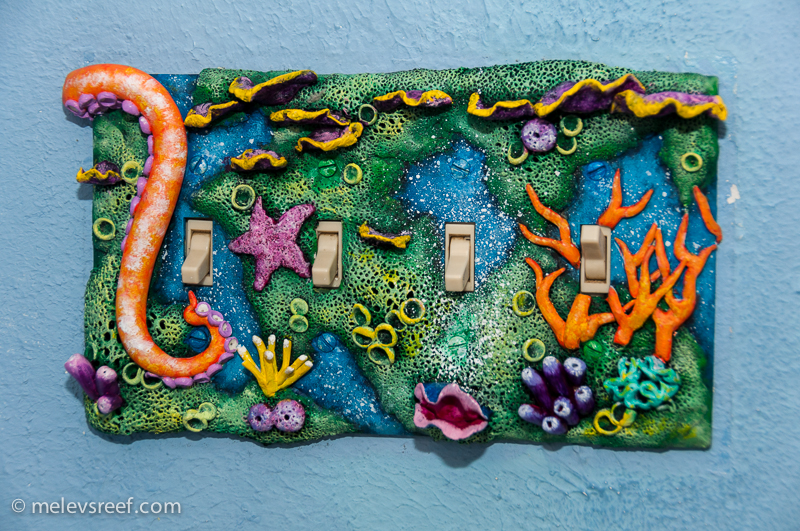 Here's a standard outlet cover plate near the 60g Anemone Cube.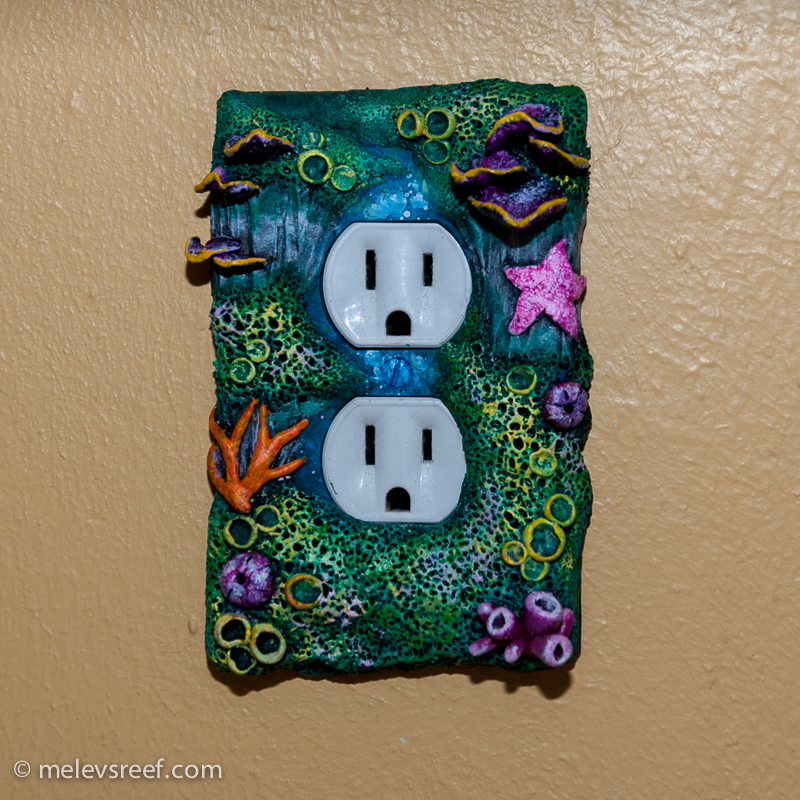 When you leave, you'll spot another octopus on the way out.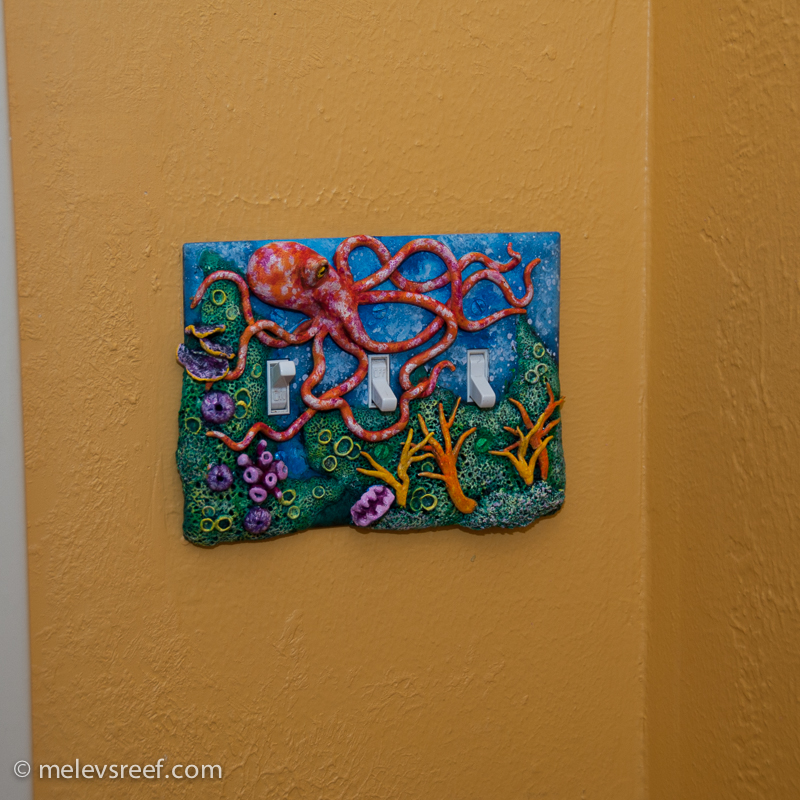 If you like what you see, you can contact Lhars and order through her Etsy shop here: Etsy.com/shop/gorgondreams
Thanks Lhars, you did a fantastic job!