While I enjoyed my small frag tank attached to the 400g reef, after four years it was due to be broken down.  I also wanted to set up a bigger system, a stand alone system, that would allow me to grow out frags from my reef's cuttings, and provide a separate repository to hold some species safely in case the big tank ever had a nasty disaster.  Plus, with a smaller tank I could do some product testing with normal sized equipment, something I really couldn't do with a 400g setup.
I built the entire thing: 
60g frag tank: 3/8" cast acrylic; 48" x 18" x 16" tall with internal overflow box at the far end
Model F sump: 34" x 15" x 15"
ATO reservoir: 6" x 15" x 20"
Triple Doser reservoir: 6" x 15" x 12"
Supporting equipment:
Vectra M1 return pump with Battery Backup
Vortech Mp10wES 
Nyos Quantum 120
Cobalt 100w Neotherm heater
3x Icecap Dosers
SmartATO Micro 
Reef Angel LED fixtures
I built the stand out of 1" x 3" Oak lumber, used a sheet of 3/4" MDF on top, and installed a sheet of pink foam on top for the acrylic tank to rest upon.  It was painted with an oil based black paint to seal it from moisture.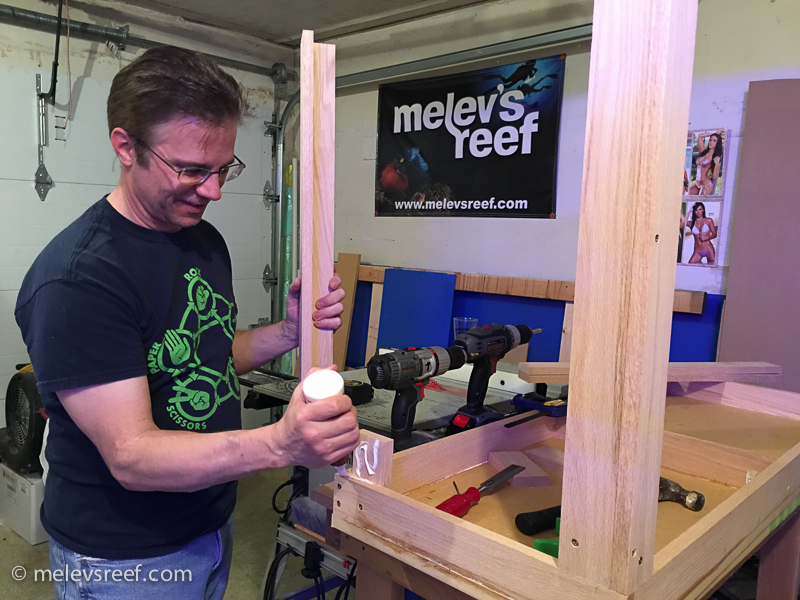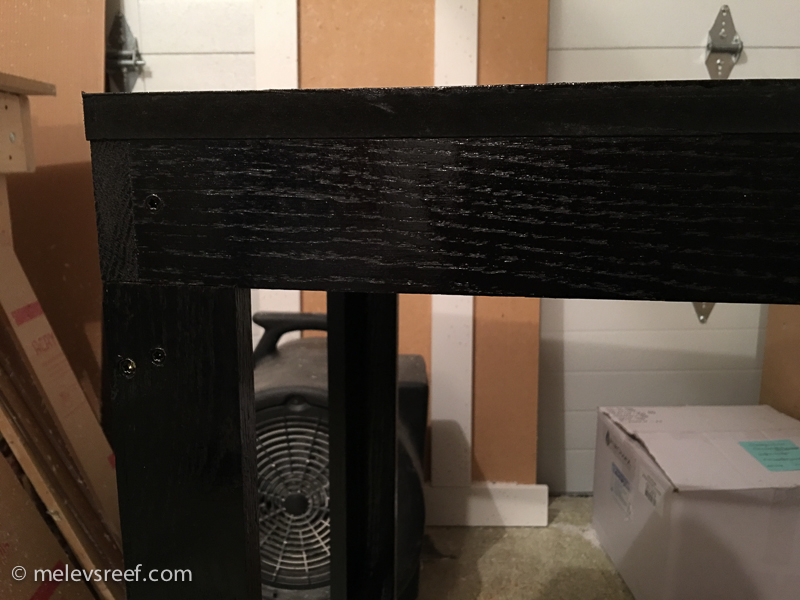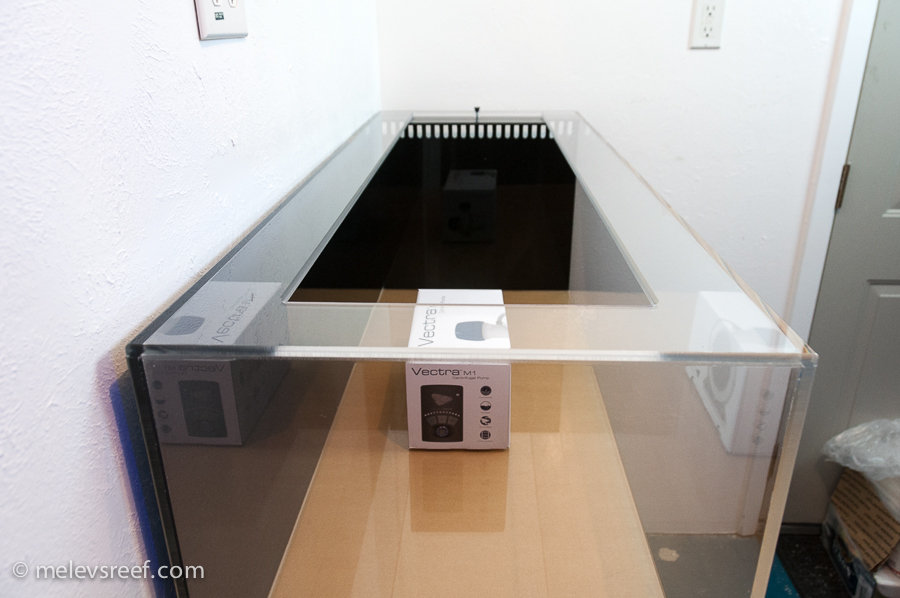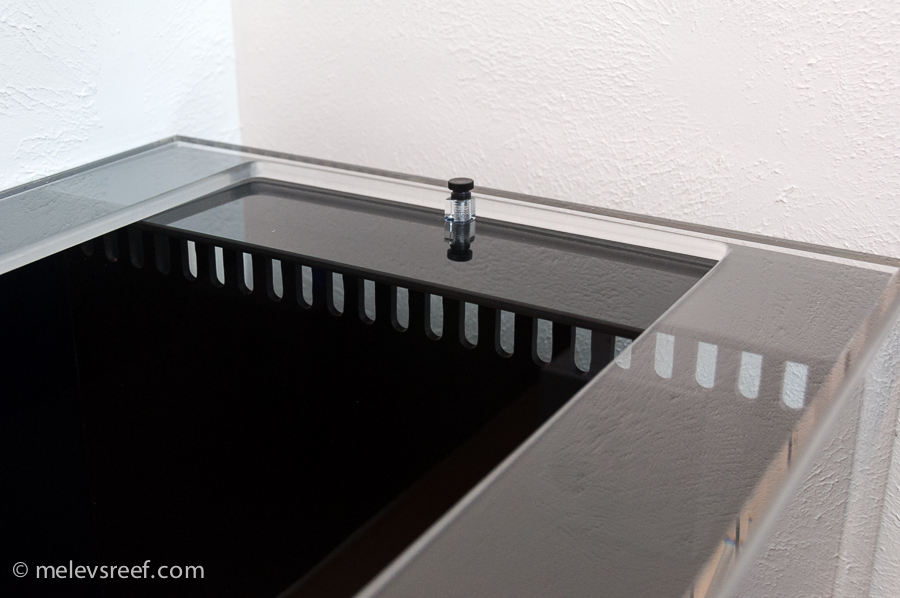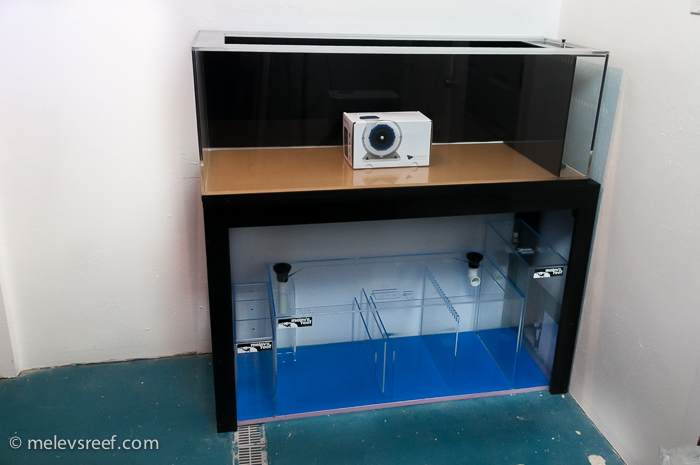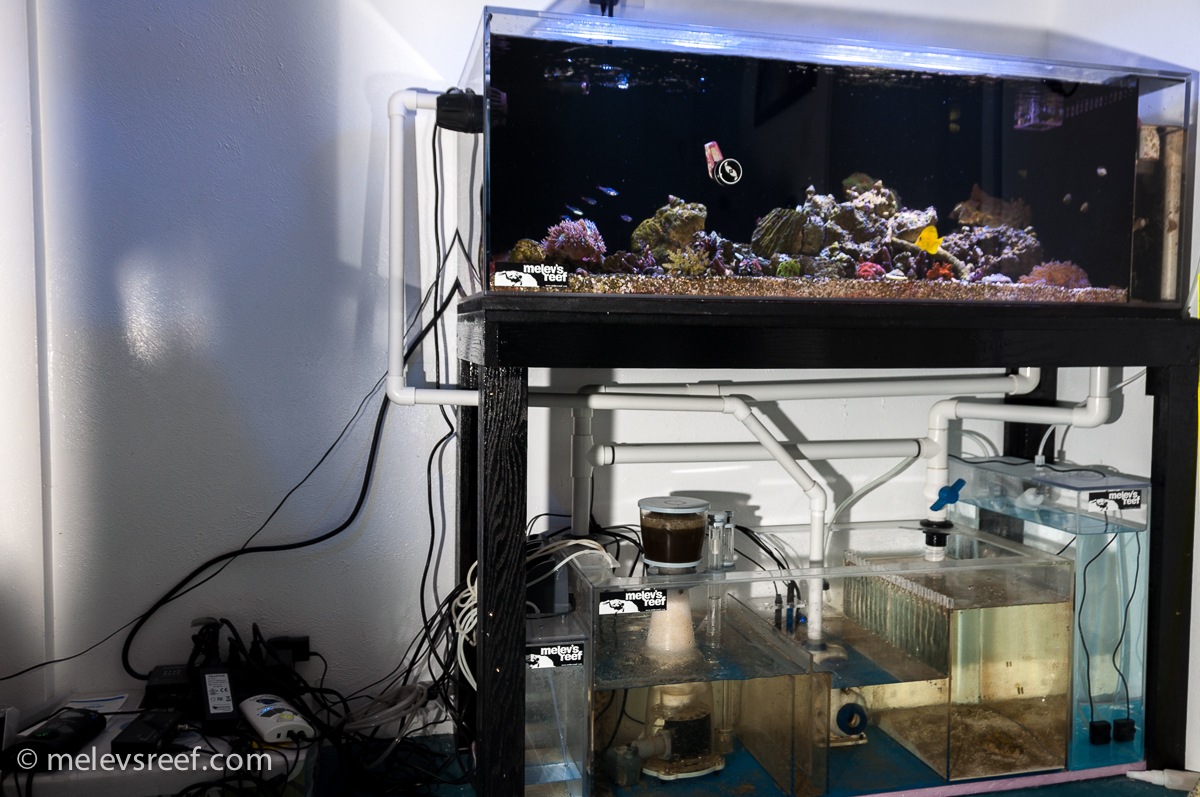 And here is a video showing how it was initially set up in January 2016.
My Tanks Category:
FRAG SYSTEM