2021 - Time for a big update
After four years, we get a fresh look

When I first set up my website in the early 2000s, I created a few pages in HTML using Notepad. Later using Dreamweaver, the website took shape. I was blogging about my reef tanks constantly, and adding identifications regularly. From time to time I wrote an article hoping to help others solve problems they'd encountered that I'd already battled.
And I began to sell products, a small handful of things I made.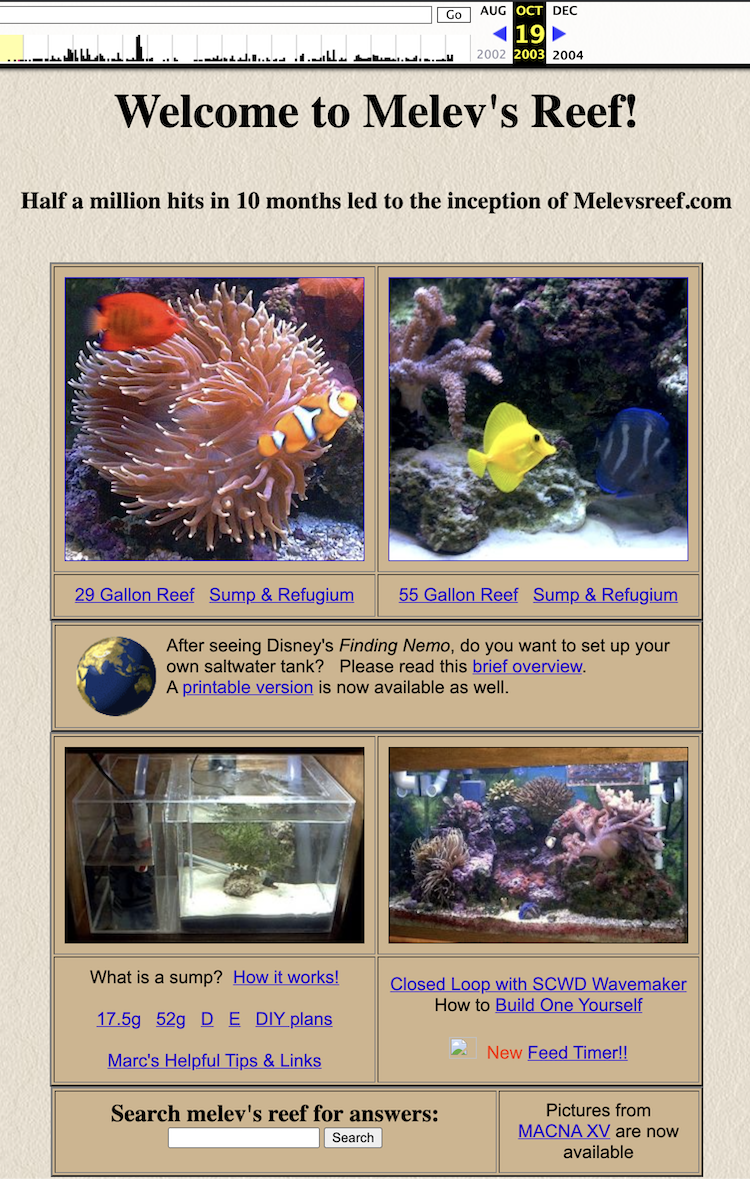 In 2008, the website had some fancy new buttons (I designed them myself in Photoshop) to take readers to the various sections of the site more cleanly. Navigation within the site had a ton of links down the left side of the screen, next to the blogs and articles I'd written. I was always adding new content, if a topic needed to be addressed.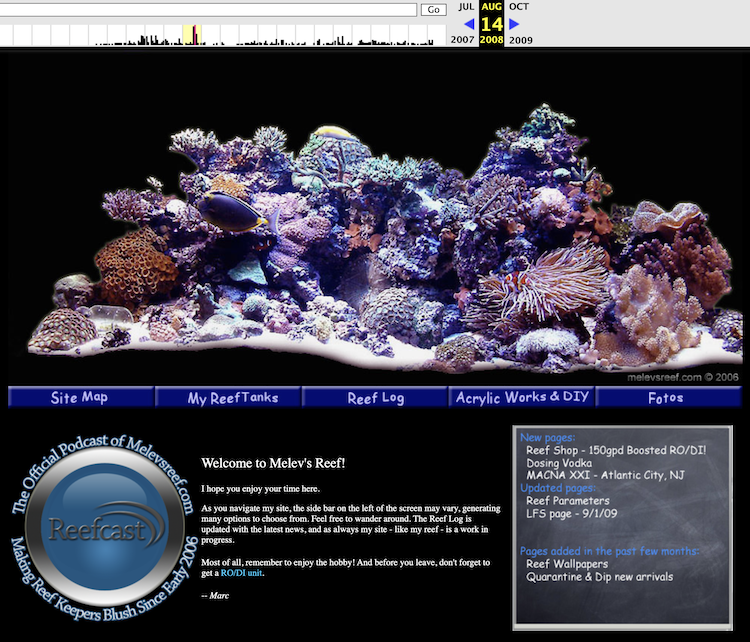 In 2009, I decided to expand my website to sell more products, and I was a bit of a wizard in Dreamweaver, crafting new pages in HTML easily.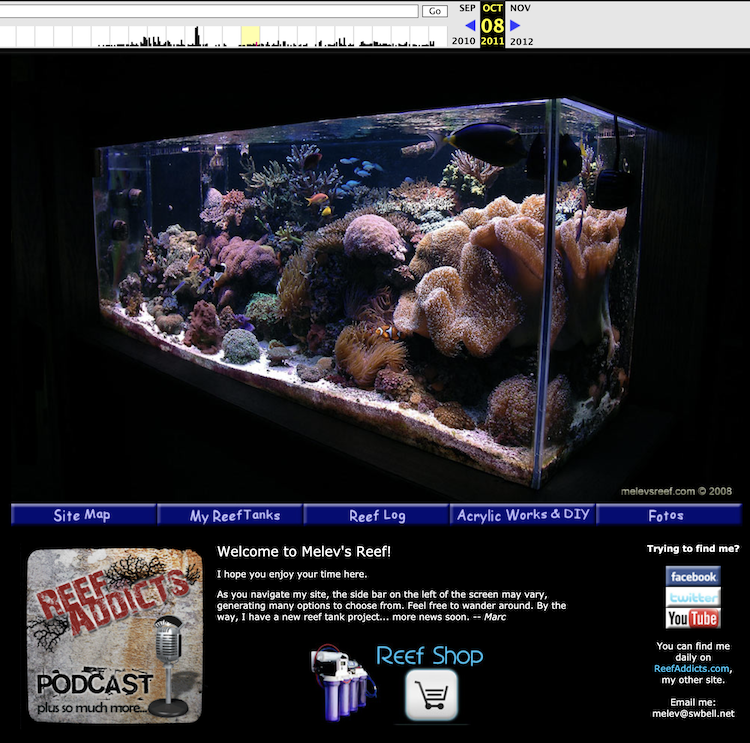 Due to the amount of information stored in the site, frequently I was told I needed a database driven website. That somehow that would make everything easier, but I was happy (or stubborn?) with HTML pages.
People were using starting to use more tablets, ipads, smartphones and of course desktop computers.
Google was starting to warn me that my pages weren't mobile friendly. That made me a little nervous because if you didn't comply, my content wouldn't show up in search results like it had been. For me, education has always been the most important part of why I ran melevsreef.com because I knew so many people were benefiting from the stories I'd shared.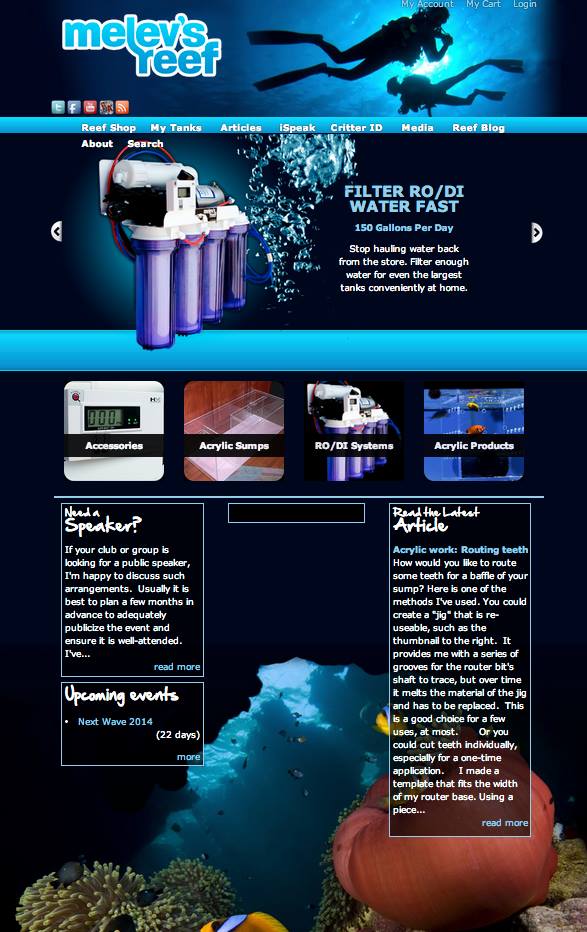 In 2015, I finally decided to start publishing videos on Youtube.  That year 10 videos were released. I used the videos to point people to the website, using links to related articles. I was also using Facebook and Instagram to reach more people with tiny daily updates.
In 2018, a mobile-friendly website was released. That's me waving at everyone from their smartphone screens. lol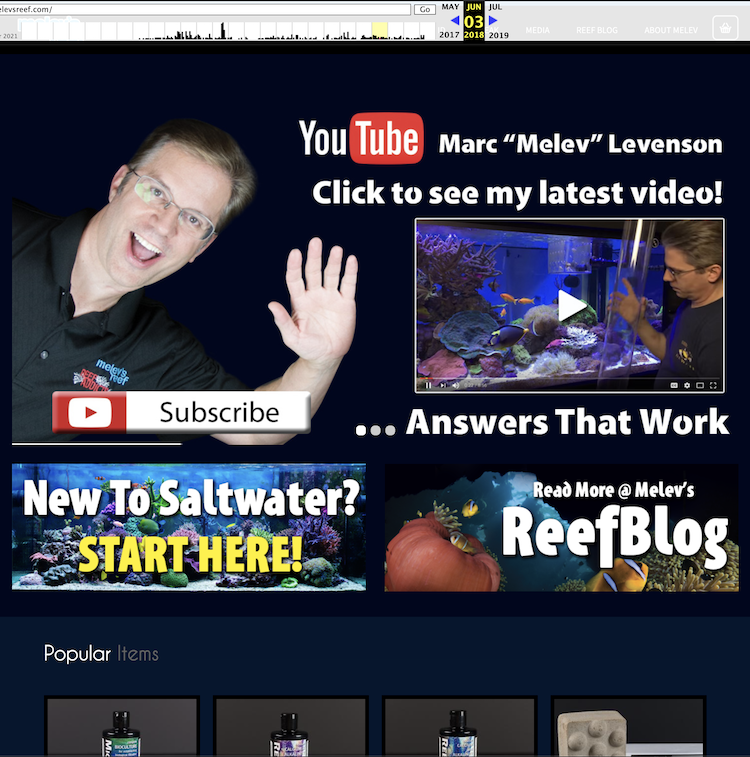 In early 2020, I told the web developer to start on a new version of the site, figuring it was best to tackle it while things were going well rather than when we had a time crunch.  Covid-19 interfered, and for a duration they were shut down to keep people home and safe. The version of the site you see now has been in production for 15 months, and during that time we ran into additional unexpected issues, such as a deprecated shopping experience that had to be completely replaced with a brand new one. All that coding had to be done all over again, and they ran into a few other surprises.  I'd originally hoped we could migrate the data from the old software to the newer software, but that was not the case.  1000s of hours of labor has been poured into making this website, the same one I started 18 years ago, to what you see now.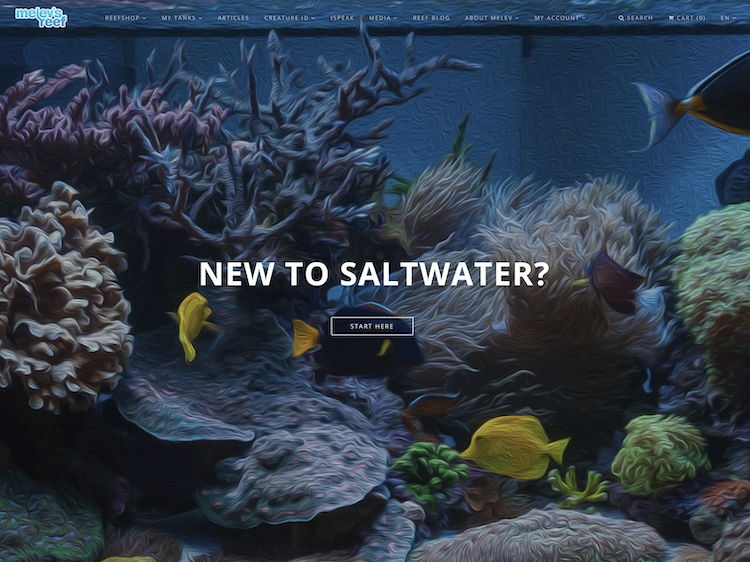 Here we are, the second quarter of 2021, more than 50% of visitors to Melev's Reef are doing so on iOS or Android devices. Desktop computers are being replaced with tablets and televisions.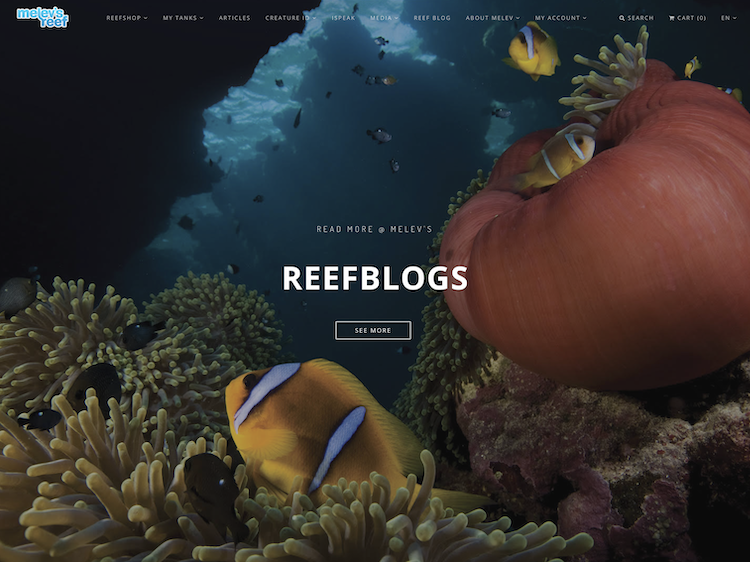 It's funny that I'm writing this blog post today, exactly seven years from the day I announced the website was getting updated then to a new look. About four years ago, it updated again. And as of today, this is our new look and feel, and I hope you discover the improved features: We now have a robust SEARCH in the shop section, you can shop by brand name for all related products, Critter ID has become Creature ID with additional information added, and more.  The front page helps take you to more areas of the website, and the site navigation has been vastly improved.
Please understand the initial couple of days may result in a few oddities, but we will do our best to find and fix anything that isn't functioning as expected. Feel free to send me a message if you encounter a problem.
Change is a constant -- Over time everything changes.