MACNA XV - People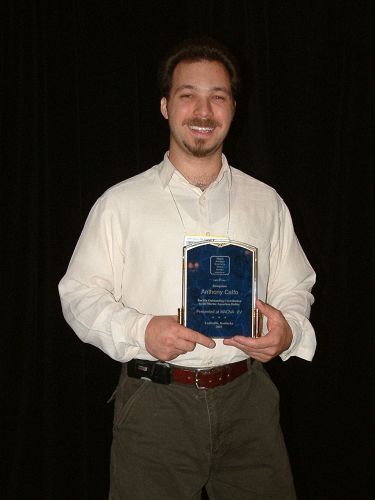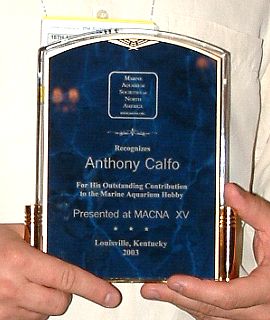 Anthony Calfo earned recognition for his efforts to further the hobby.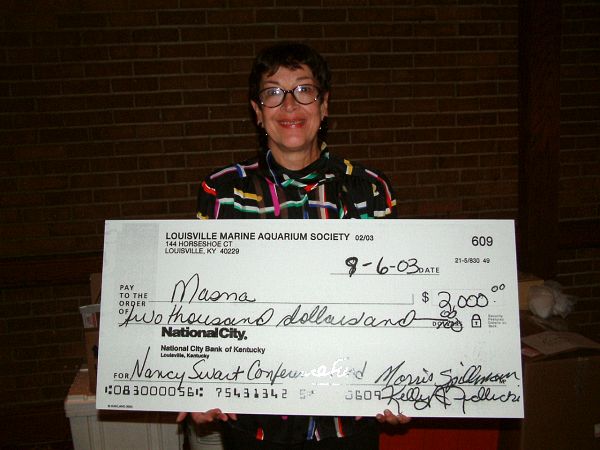 Nancy Swart was honored for 10 years of volunteer service to MASNA, and the board of directors set up a
special fund in her name for future MACNA conferences. LMAS wrote a check toward next year's MACNA.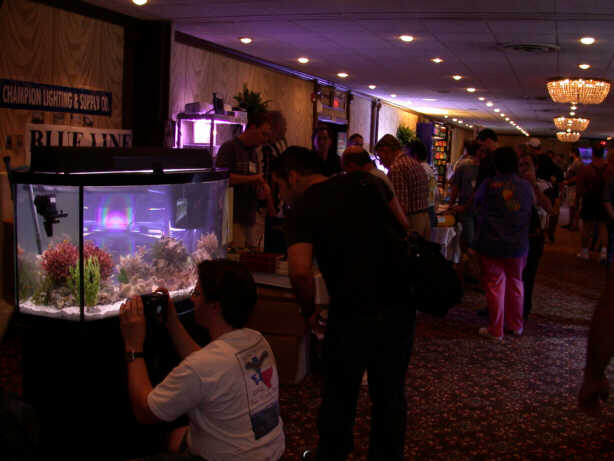 Another photographer caught me whilst I was taking macro shots.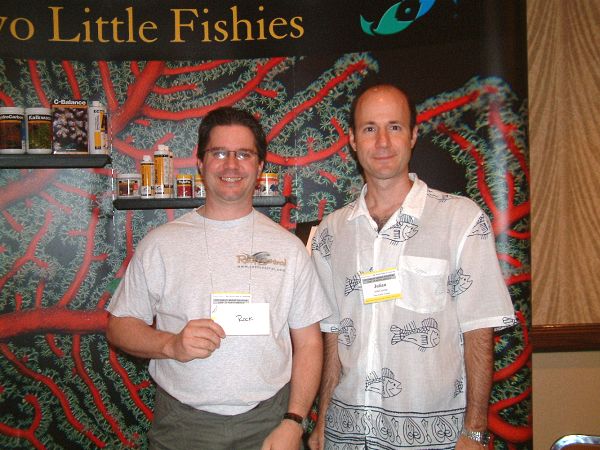 This is me, next to Julian Sprung. A very strange thing happened in this picture, because my camera
apparently added 20 lbs to me, but not to Julian! I'm holding up an index card representing the LR I won.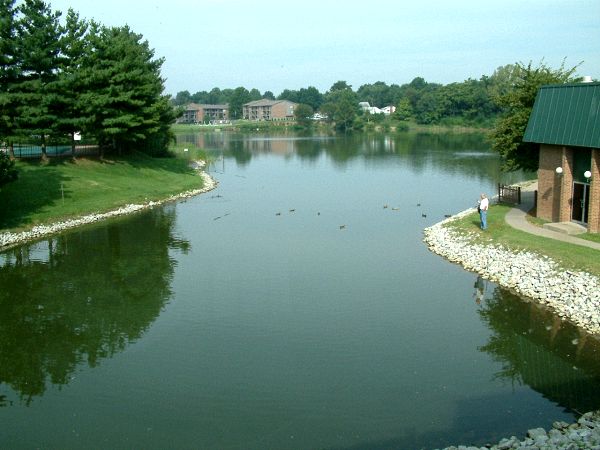 Behind the Holiday Inn, a man-made lake provided some nice scenery.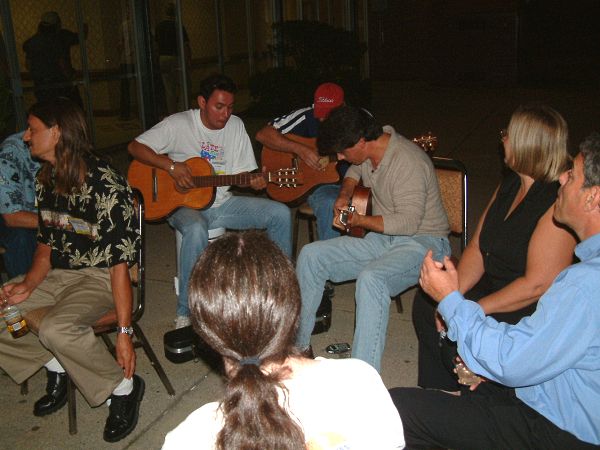 A number of reefers brought guitars, and provided hours of entertainment for their listeners.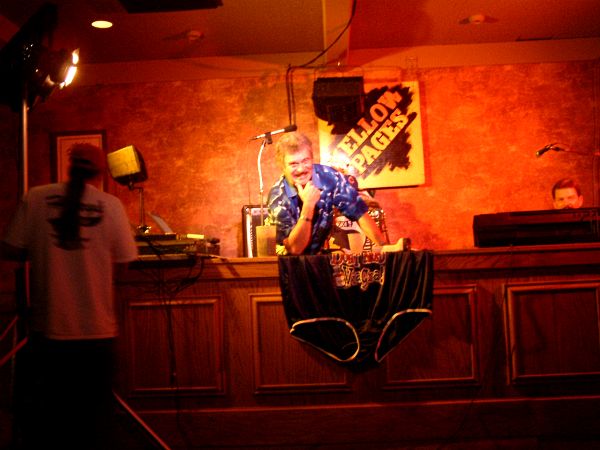 In the hotel's bar & lounge, this character created mirth and joy late into the night.
When I focused my lens upon him, he stopped in mid-sentence to 'strike a pose'.
---
Raffle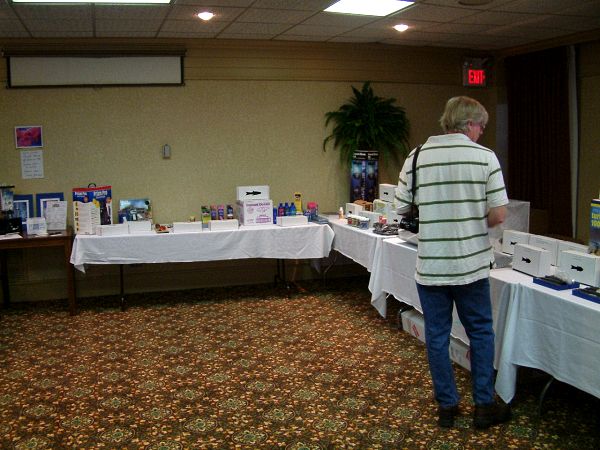 Lots of items were donated to the raffle, and LMAS put out boxes for the would-be winners
to insert their tickets in. That way each person could choose what they hoped to win.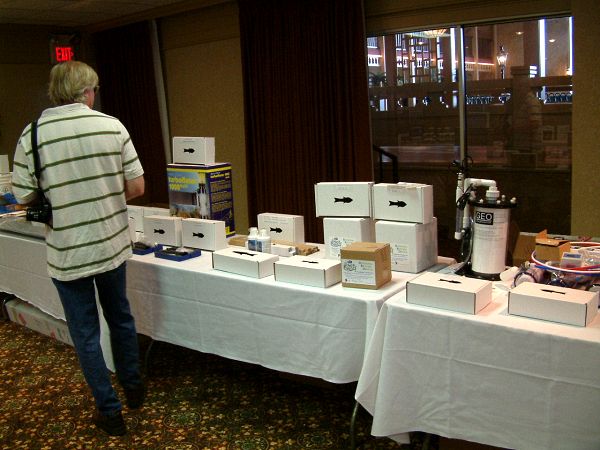 Some of the prizes were: Refractometers; Calcium Reactors; Sea Swirls; SCWD; 100gpd RO/DI; 200g Sea Salt; 100lbs LR;
AquaSpaceLight T-5 setup; 150w HQI setup; books; magazines; online courses; gift certificates; Macna XIV DVDs......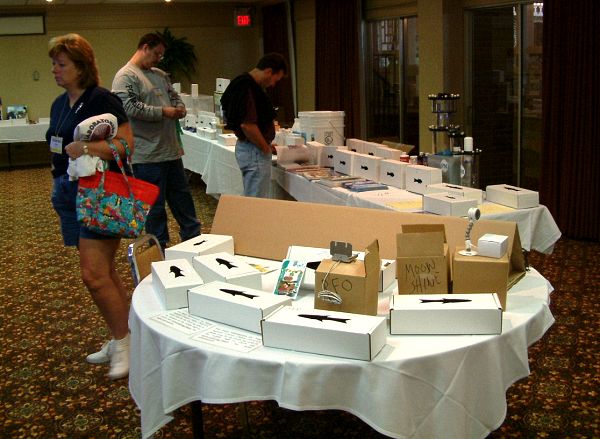 ....T-shirts, jewelry; ESV's B-Ionic; 5 gal C-Balance; Protein Skimmers; Moonlights; Additives and more!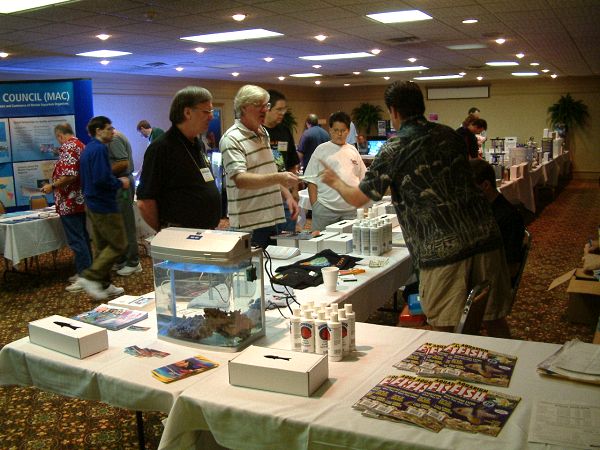 The opportunity to win big was very tempting. I bought a few tickets myself, but didn't win a thing. Oh well. :)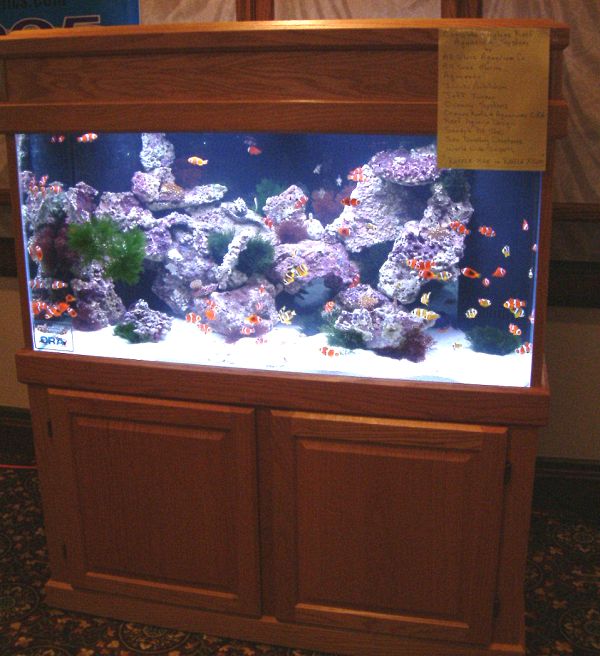 This 120 gallon RR setup came complete with sump. A LMAS member won it, to her delight.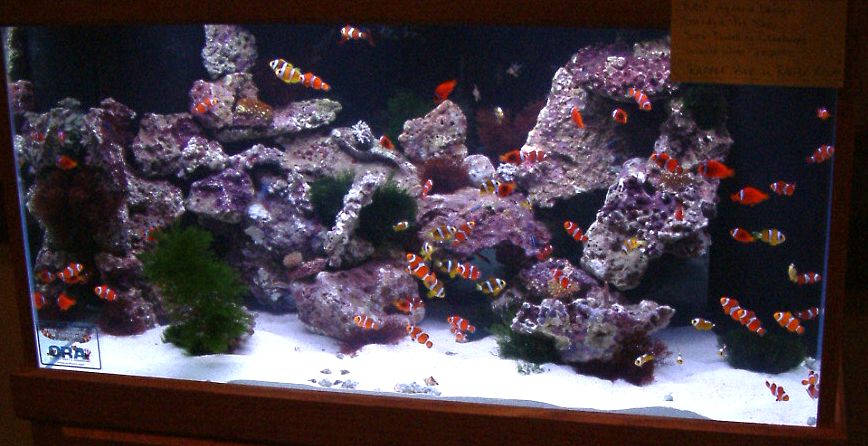 Look at all the clownfish! Various Macro Algaes added color, as well as a couple of Basslets.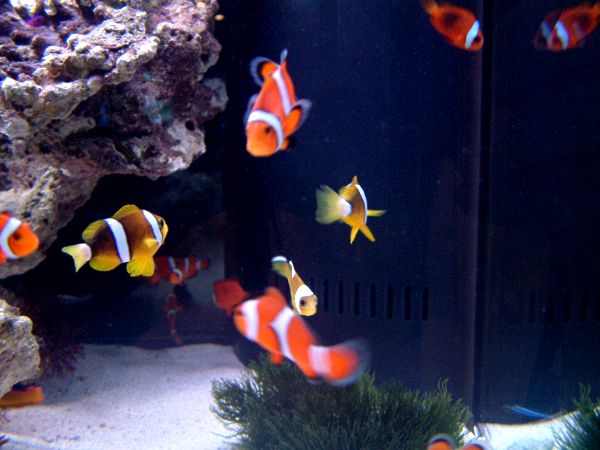 It was a great prize.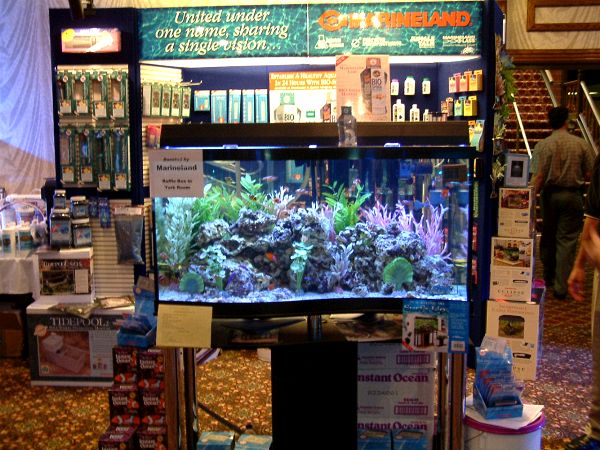 Another full tank setup was donated by Marineland. This one is new, due to its shape.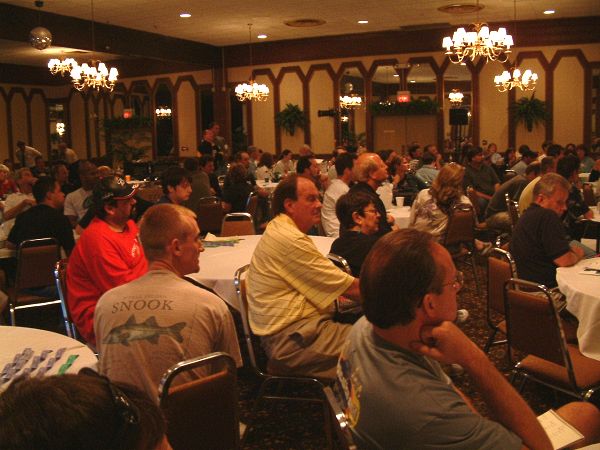 The guy in the lower right corner of this picture won that Wavy Tank. And a Sea Swirl! We shared the same
table, and it looked like none of us were going to win. He's a local as well and only had to drive 90 minutes
to get that tank home. Of course, he had to explain to his wife that he had another tank. hehehe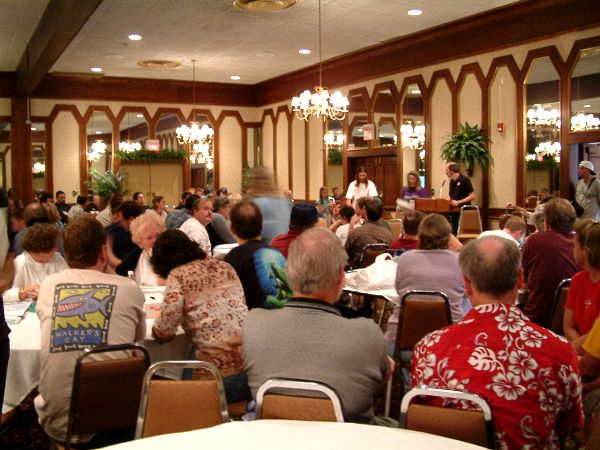 See the guy looking toward the blurred figure? That's Dirk. He won a number of items.