Sump Model D
This sump had to be a creative one, because #1) it was for someone new entering into the hobby and didn't have previous experience with any reef keeping, and #2) the design of the stand made things very difficult to fit anything in of decent size. Originally, it was to be a one-piece unit, but in mid-stream the skimmer was replaced with a different sized unit, and everything was reworked.

The base unit holds the skimmer and the return area. Above it, a refugium drains diagonally into the return area.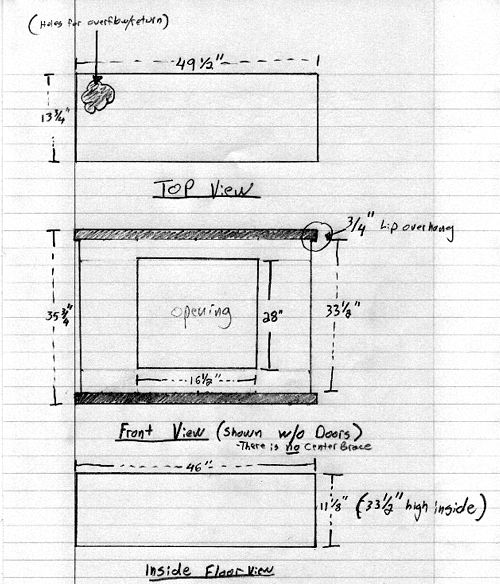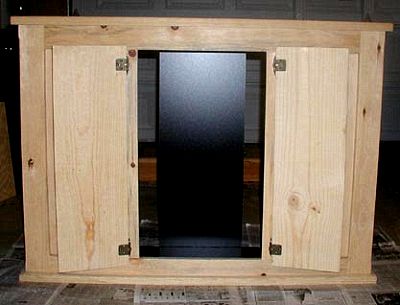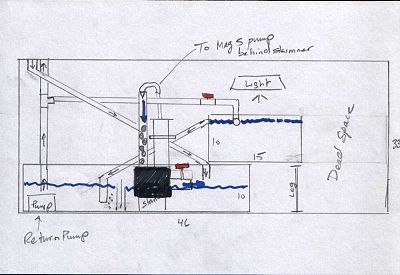 Sump Dimensions

Skimmer 10" x 14" x 6" = 3.6g
Return 10" x 10" x 6" = 2.6g
Refugium 10" x 17" x 10" = 7.4g
Total 42" x 10" x 20" = 14.4g
Capacity 19 gallons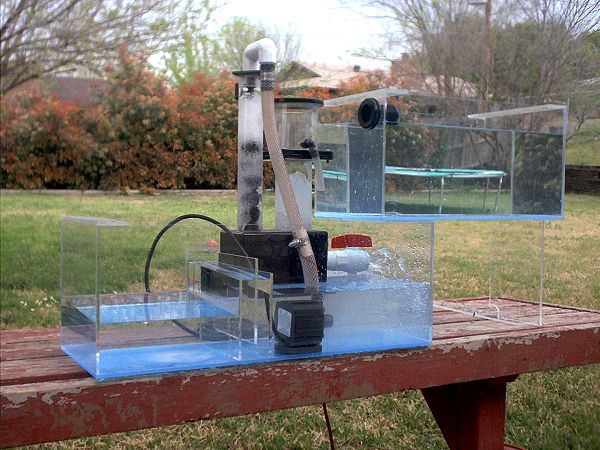 Set up temporarily to display how it will be installed, the refugium
will be fully supported by a wooden platform within the stand.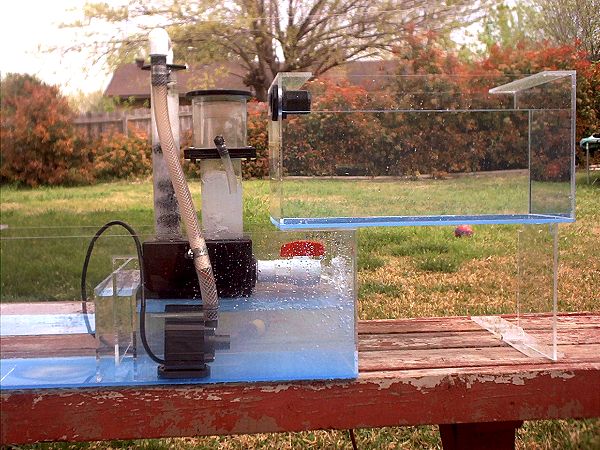 The skimmer output area has a splash shield mounted above to prevent saltspray in the cabinet area.
The skimmer is sitting on a 3.5" stand.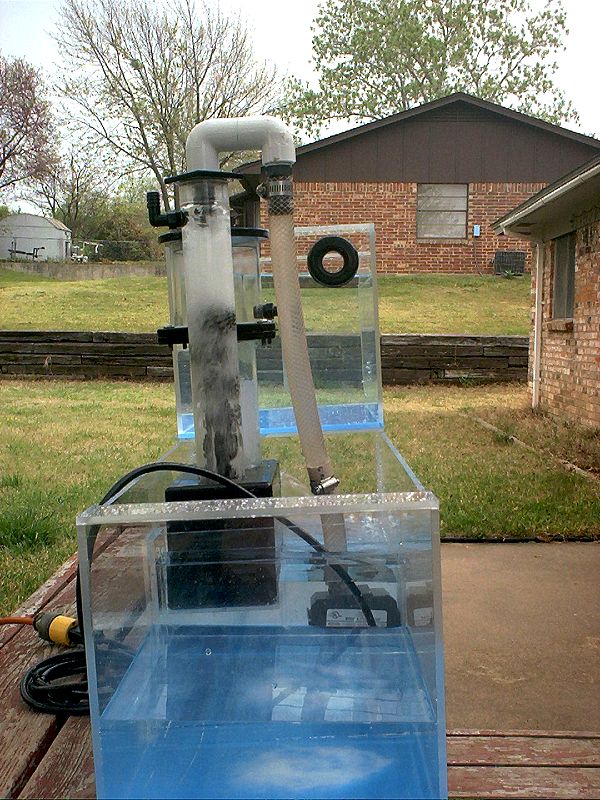 My porch is slightly angled, so the sump looks crooked,
but this end shot allows you to see the output of the refugium.
Installed!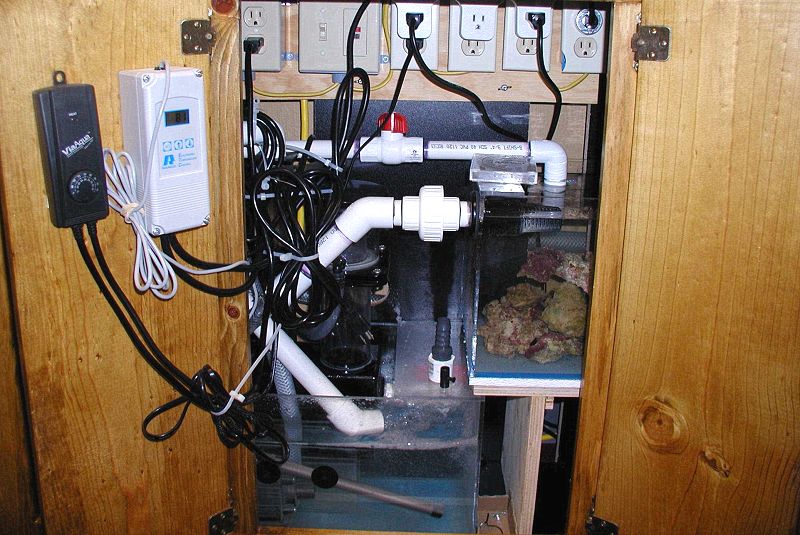 Bob crammed all this into that tiny stand! Behind the plumbing & wiring is the protein skimmer.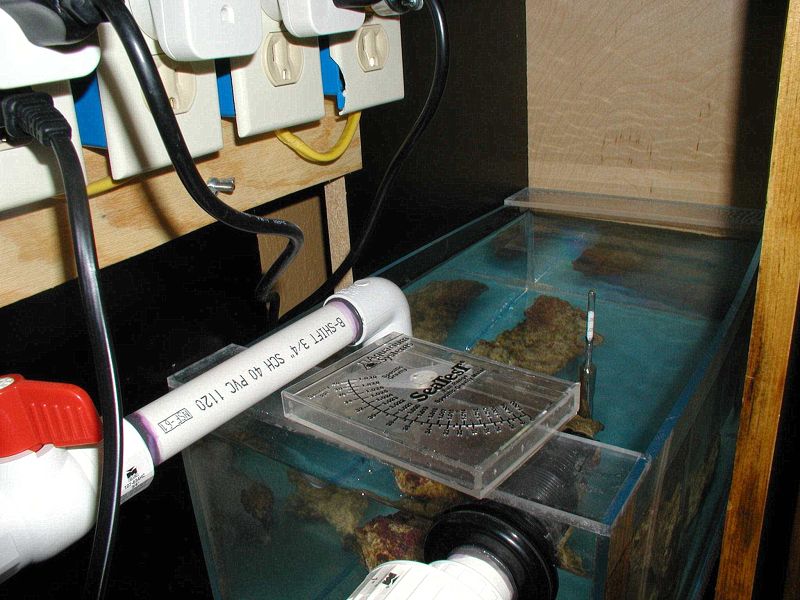 Here's a perspective of the refugium, currently loaded with LR.


Email Marc - melev@swbell.net