MACNA XXI
This year's MACNA took place in Atlantic City, New Jersey.
When I arrived in Philly on Thursday about 3 hours later than planned, the club had a limo service set up to drive me to Atlantic City. When I first turned down that offer, they told me it was already set up, so enjoy. Fortunately, it was a Lincoln Towncar... Ed Estes from Cincy and Stan Kaminski rode in with me, making our one hour drive more enjoyable. As soon as we got to the Sheraton hotel, a group was heading out for the Speakers VIP party. I quickly took my luggage inside, checked in and rejoined the group heading over to the Atlantic City Aquarium.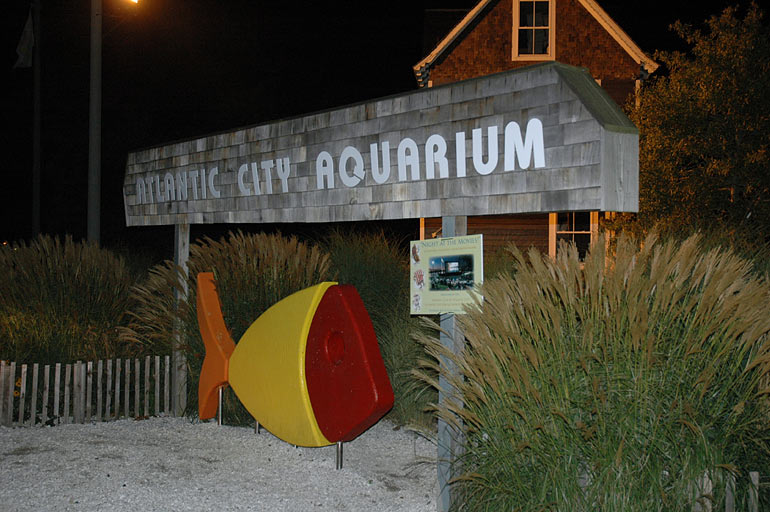 Shooting in the dark is fun. Would you agree that Julian Sprung looks like a deer in headlights? ;) Just kidding, Julian. You look great. :D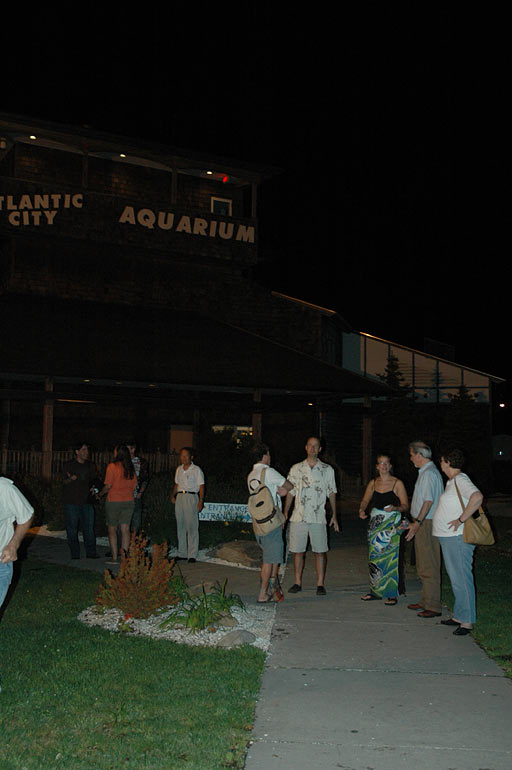 When you walk in, this is what you see.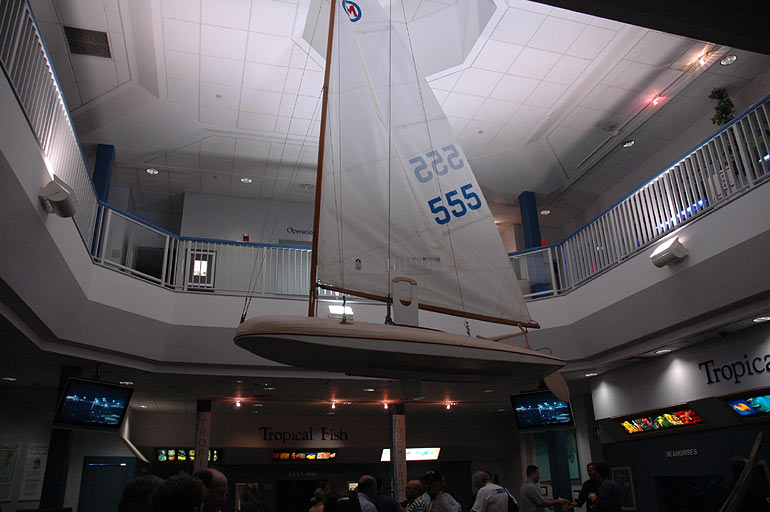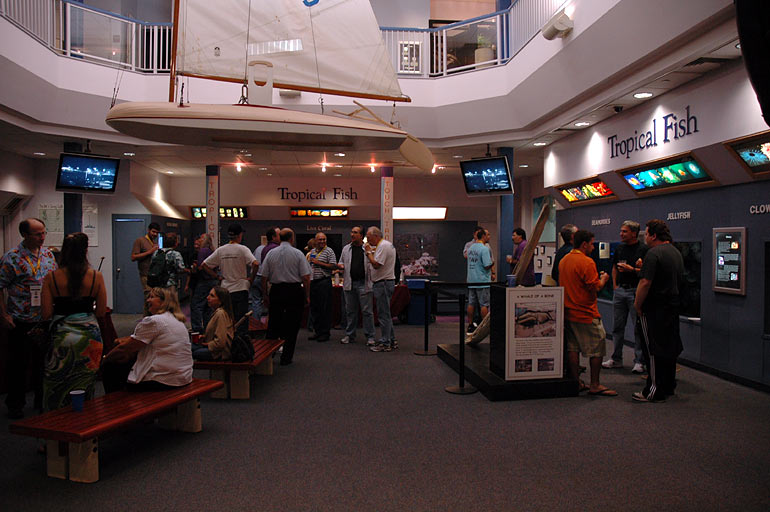 The room has aquariums around its perimeter, and all the people were laughing, drinking and snacking. A few people moved through the room carrying a different appetizer with every lap. We had a lot of fun that night.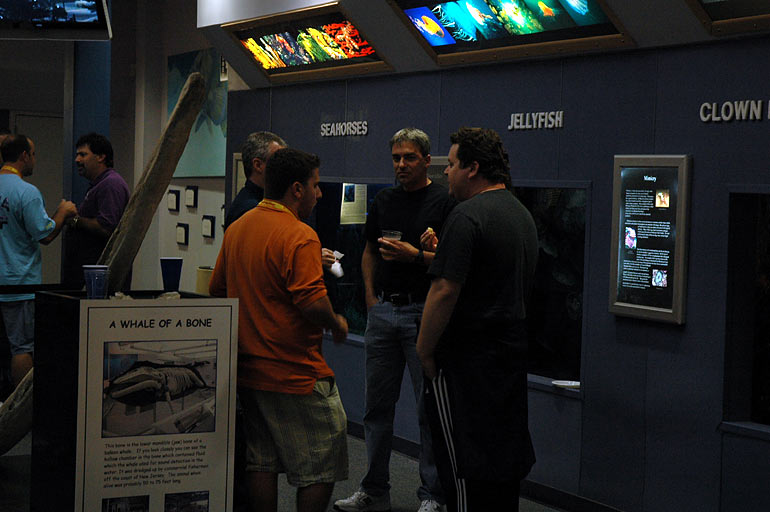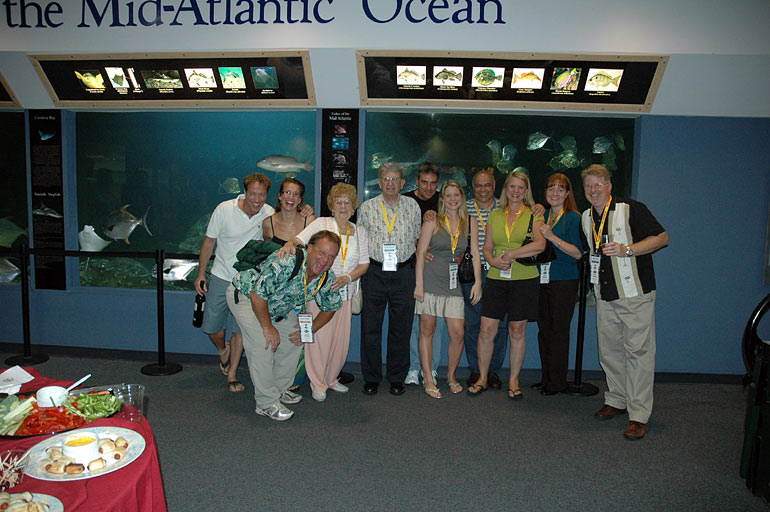 When I got back to my room, my luggage was already there (how cool was that?!), along with a gift back from the New Jersey Reef Club. (Pictures taken the next day when the lighting was better)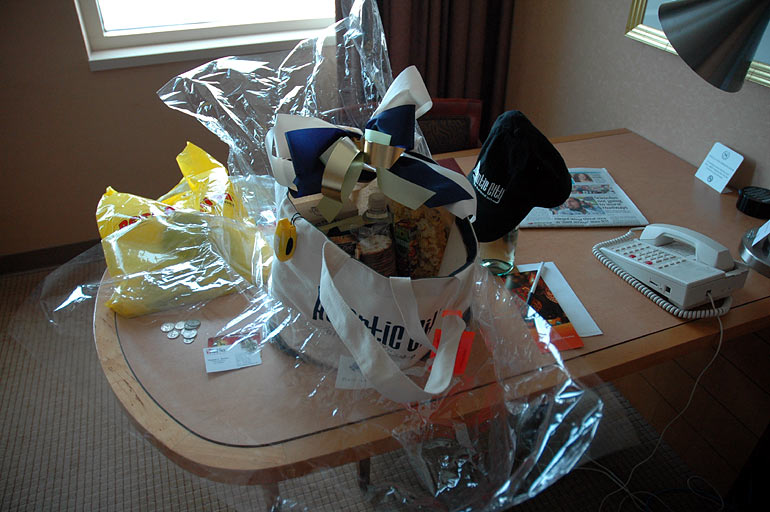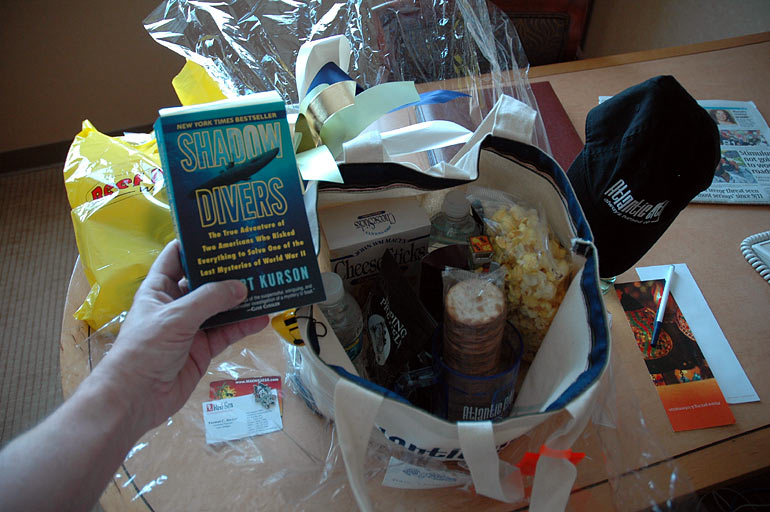 Quickly heading back downstairs, we all met up at the bar, then another bar, and finally a third bar. I think I was back in my room around 4:30am. *hic
So the next day (a few hours later), I was up and ready for MACNA.
Our hotel is very involved in the Miss America pageant, with framed images everywhere. Behind glass, some mannequins wore evening gowns that were used by previous winners. I didn't ask about it specifically, and simply chose to see what was on display. Even in the courtyard, there was a statue depicting the awarding of the tiara.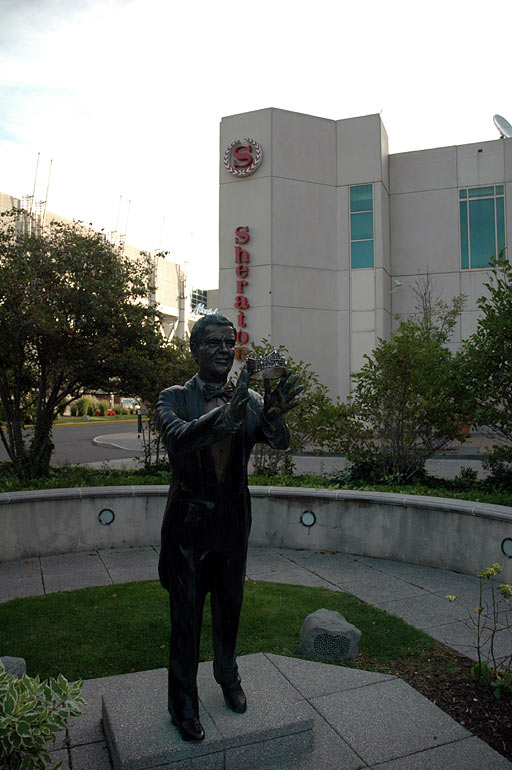 Our hotel. I was on the 9th floor, with a view of the convention center across the road and part of Atlantic City.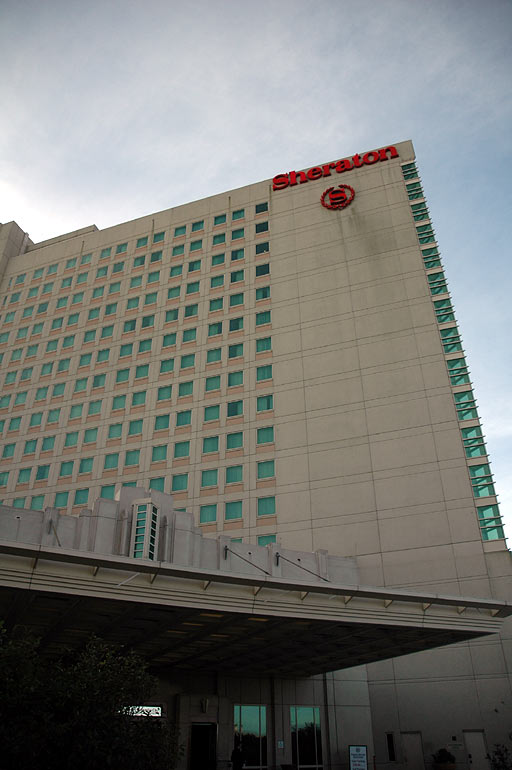 MACNA took place in here, on the second floor. I think a car show was going on in the lower level.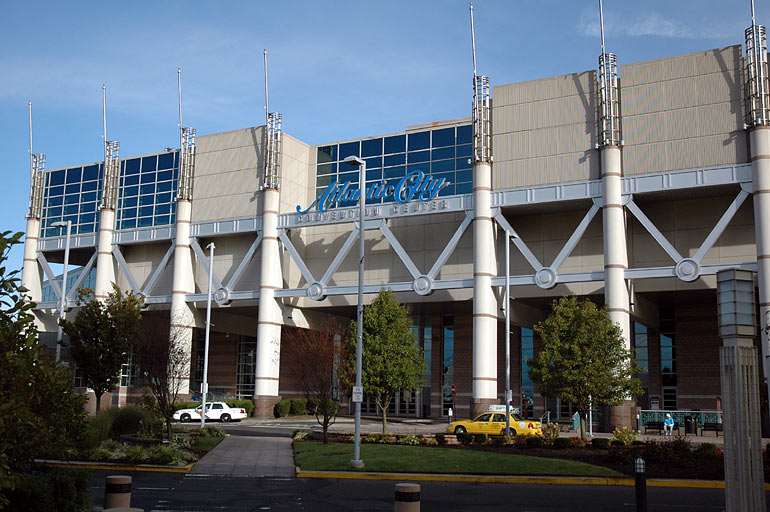 Since this is my 8th MACNA in a row, some of the stuff I saw I didn't even think to photograph, like where you check in or how to get past security. They guarded the doors to the vendors hall, scrutinizing every badge carefully. I had a back-stage pass. :D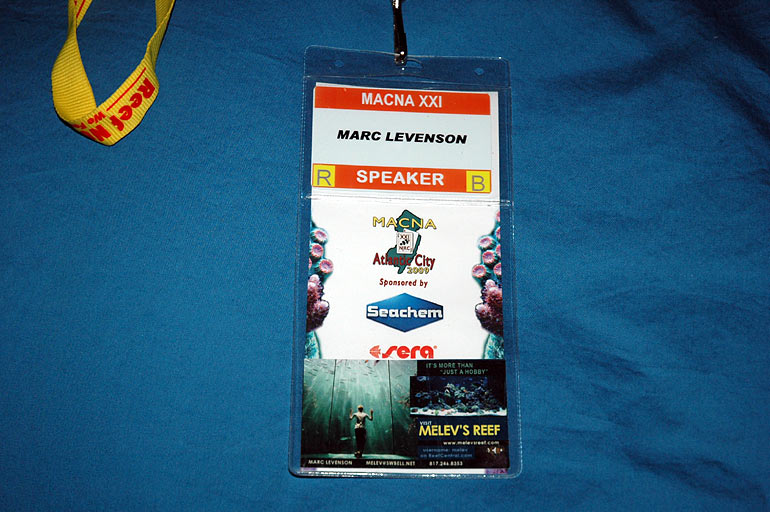 Inside, the very first thing I saw was a very polished and professional booth for MASNA. I really like how the booths have improved over the years.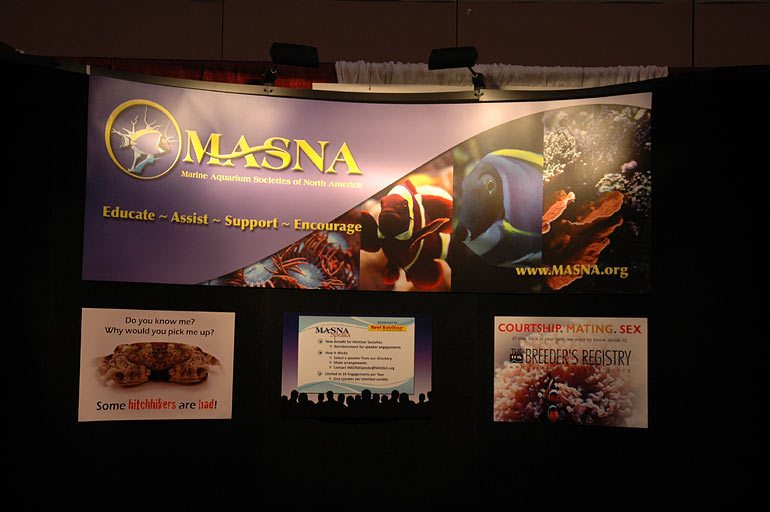 Steve Allen, president of MASNA on the right. Jeff (left) from the Connecticut club is also on the MASNA BOD.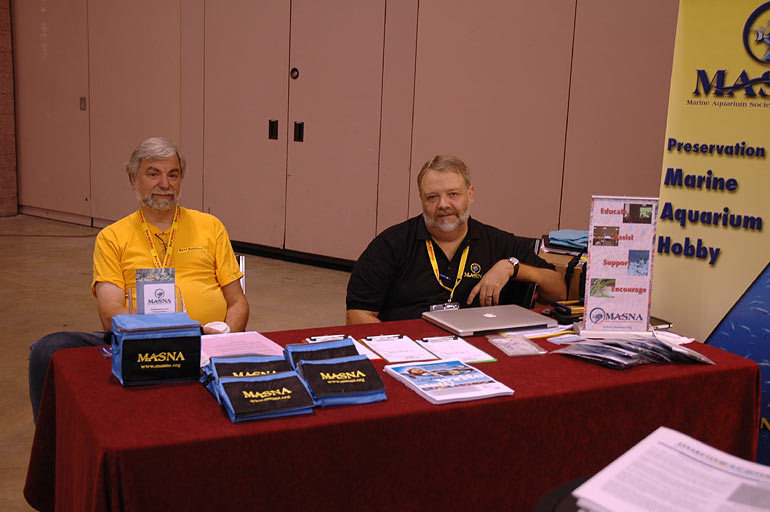 MASNA had a sweet little tank that they will be raffling off any day now. Anyone that joined MASNA would get the chance to win it. I even dragged people over to see it, but apparently never took a picture. Whoops. It probably holds 7g, has an Eheim filter on the back, a very modern screened cover to hide the lighting and filtration. However, the best part of that tank is the way it works. You fill it up to the top so it touches the top glass surface completely, giving you a top down look at all times. A great desktop nano, and it had that modern look I like. If I win it, I promise to share a picture.
Once I got inside, I thought I'd simply walk down each row of vendors, figure out where they were and quickly take in what was new. However, that plan didn't really work out. I ran into one friend after another, which lead to conversations, zig zagging to different areas, and I still think there was one aisle I never visited the entire three days. LOL
---