2.5 years later (Day 915)
Today is the 2.5 year anniversary of the 400g reef 2.0, which is when all the livestock was re-added to the new 400g reef aquarium.  Originally I'd set up my reef in 2011, but after a leak occurred all livestock was moved out while the tank was replaced, and exactly 2.5 years ago I restarted again. Over time, everything has been growing, which you've been tracking via my blogs or youtube videos. 
Here's a couple of pictures from November 2013.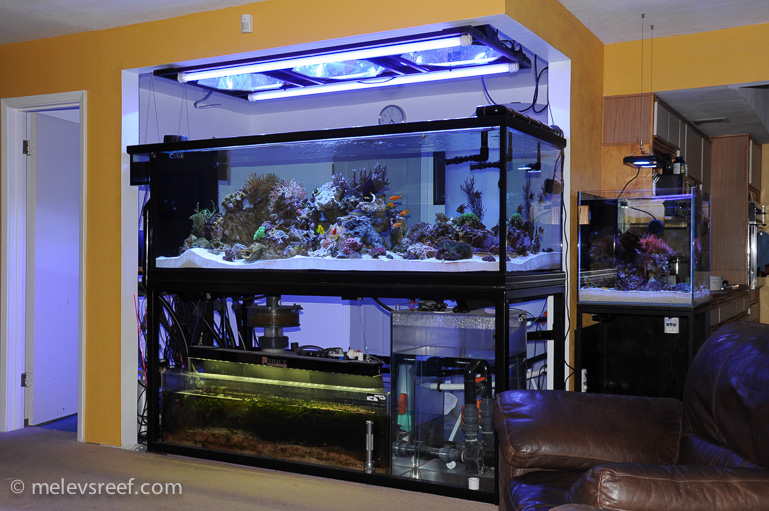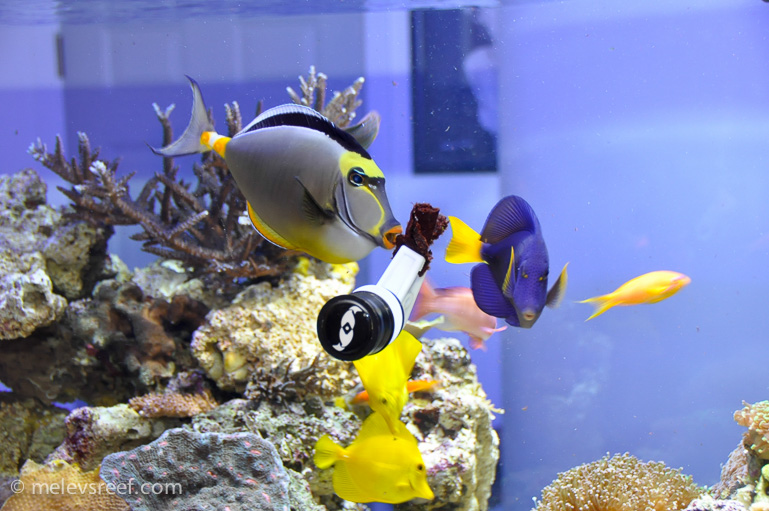 So you get kind of a glimpse into what the tank looked like initially.  I did look for some other images that would compare to what I take now, but I must not have been very pleased with the look of things because I don't have any full tank shots during that month.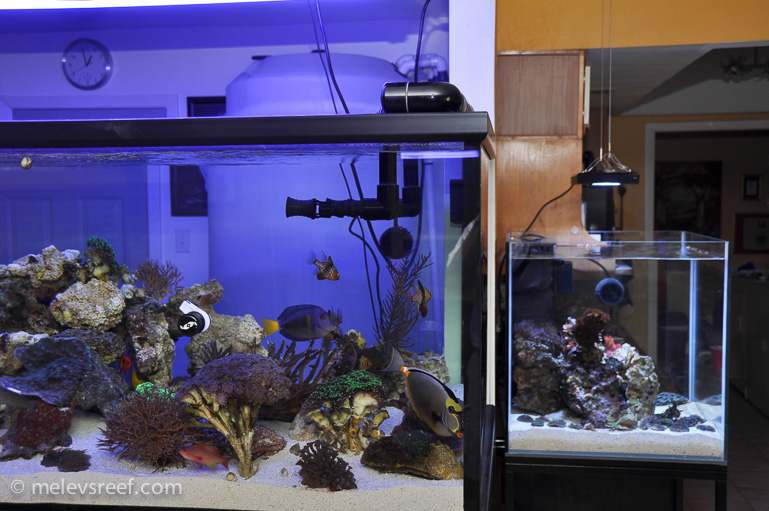 And here are things today.  Of course when I wanted a full tank shot of the 400g, the light on the far right cycled off.  Oh well, that's what actually happens over here every day around that time. The staghorn coral - well several corals actually - are creating shadows and that isn't good for anything beneath them.  I hate cutting anything as I like to let it grow out, plus once I've hacked into a colony it never looks quite right. And I have to look at the ragged white edges for a while, which I hate.  Regardless, I'll be fragging next month. I have no choice.

A rather dim view from the end, because that bulb was off.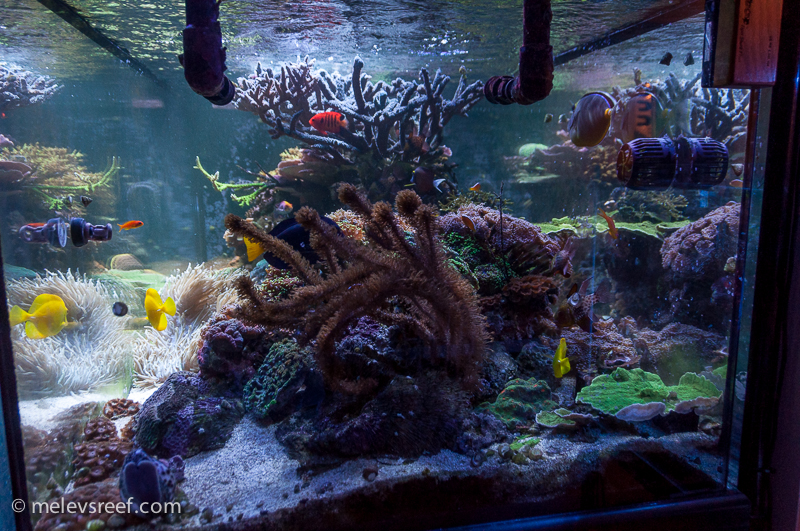 The Anemone Cube was next.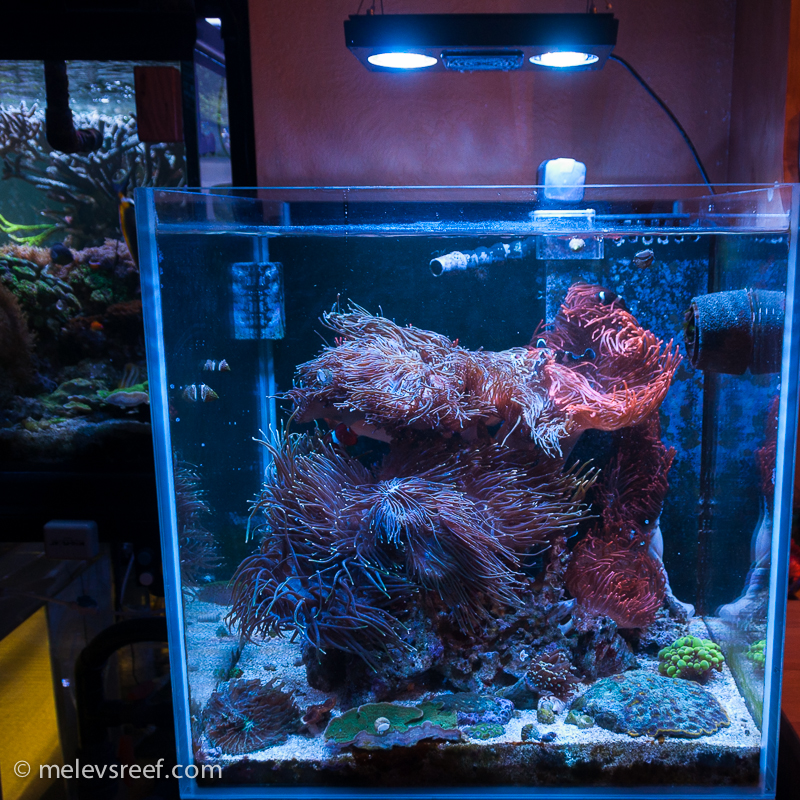 The old frag tank that has been going for 4.5 years was completely removed at last now that the new frag system is fully operational.  Some corals were moved into the new system, and a lot of overgrown skeleton and rock is in a bucket outside to be dealt with later.

And here's my view from my desk.