A few things have occurred in the past few weeks while the Blogger software wasn't working properly. Now that it seems to be working again, here's the recap:
On Jan 18, we had a real day of snow here in Ft Worth. It was enough to put a 1" blanket of white stuff on my home and property, but it didn't last long. The city suffered from ice due to very cold nights, making driving hazardous. Many people didn't know how to deal with 'black ice' and over 200 wrecks were reported in one 24 hour period. My part of town was mentioned on the news repeatedly, encouraging people to avoid driving if possible.
On Jan 19, I removed a huge flatworm from one overflow of my tank.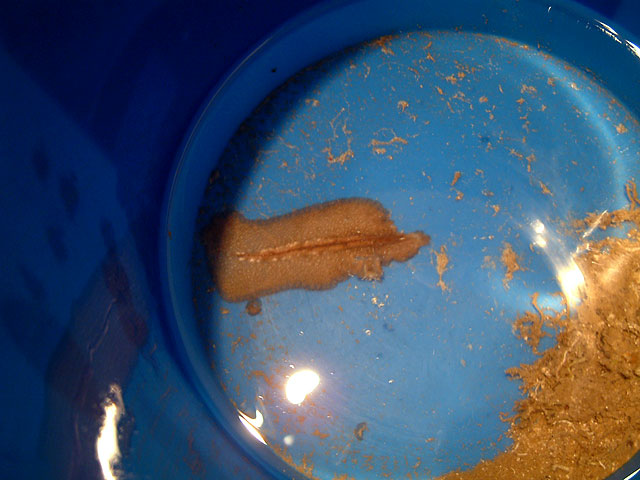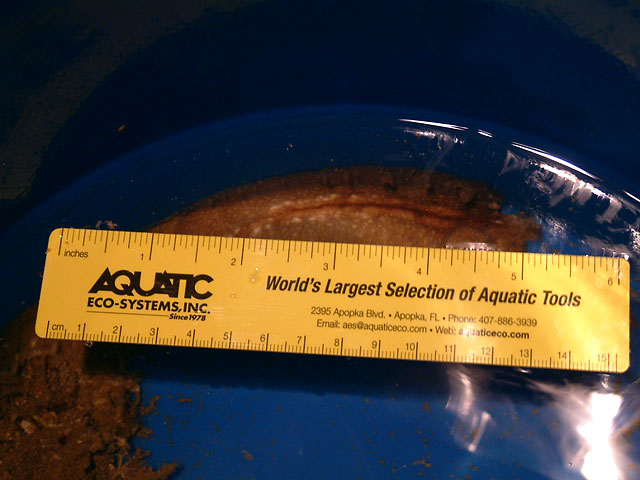 It was shipped to a lab in California in case they could learn anything from it. It definitely was a mollusk eater.
On Jan 27, DFWMAS hosted Next Wave, and 103 people attended. We had an excellent time listening to the four speakers share their knowledge with us.

Extreme Corals set up a tank to display their livestock, including stuff from ORA.

Sandy Shoupe spoke about the tiny critters in our sandbeds.

One club member won this 75g RR tank.

Several sponsors sent goodies that were raffled off to the lucky ones.

I picked up three new corals that day.

And a few days later, I got one more coral.

On Jan 30th, I cleaned out and reset up the Calcium Reactor with new media.

On Jan 31st, I went crazy and took a ton of pictures. As this entry is getting pretty long, here is a link to the images in my thread on ReefCentral.com