OMG - I totally forgot to upd8 y'all about the latest Reefcast! Evan worked to get it out ASAP, and released it just before March 1st. You can download it from iTunes (via subscription) or directly from our site at Reefcast.com:
Episode 26 - Right Click & Save As to your harddrive please
BTW, here's a recent shot of my Yasha Goby, who lives in the Suncoral Tank.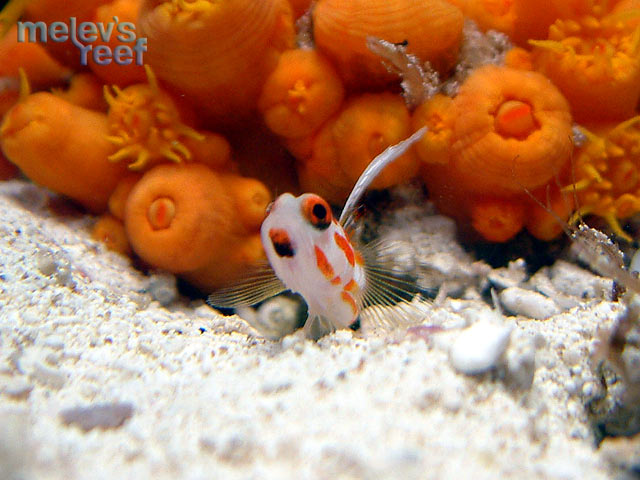 No more acronyms from me from now on. TTYL!
LOL