Toys!
Submitted by Admin on Sun, 12/14/2008 - 10:23pm
A few days ago, my new PAR meter arrived. This is the newest one built by Apogee, which barely was released a month ago. I was going to purchase the regular one that we discussed for the Group Buy (on Reefcast.com), but one of my friends twisted my arm, and there you go. Thanks, Aaron. :D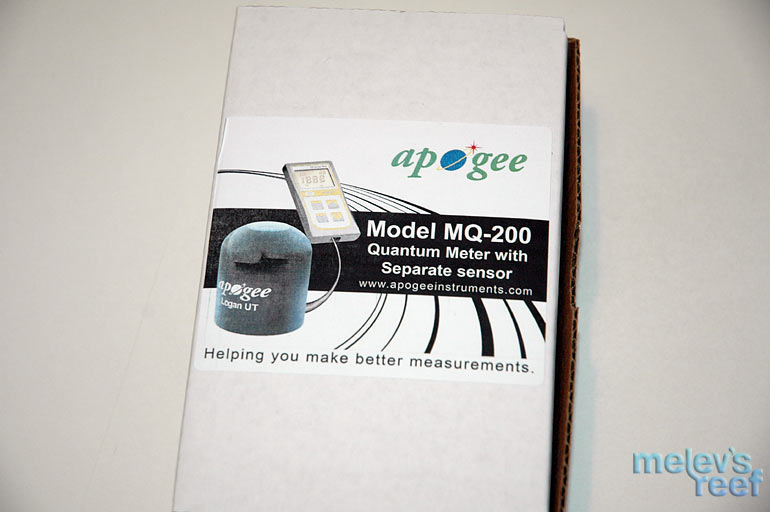 The new meter is on sale on their site until the end of this year, then it goes up another $100 in price. MQ-200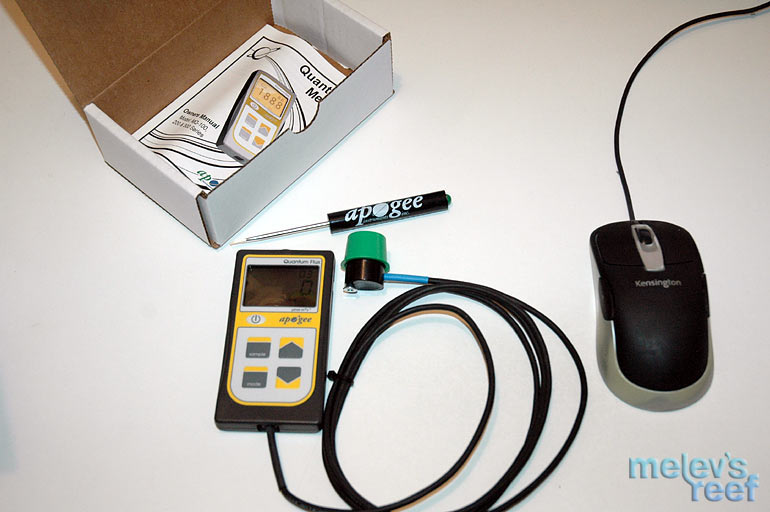 This new meter will store up to 99 measurements, and in the future (Apogee is still working on it) the data can be downloaded via a special USB cable to a computer. As you can see, it is pretty small.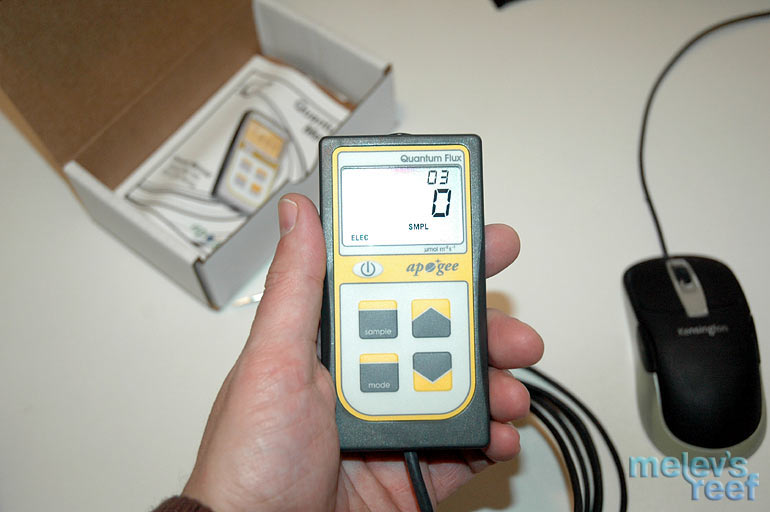 Also this week, my new Aqua Controller III came in. Right out of the box, it worked great. ChampionLighting.com had a special and I jumped on before it was too late. Here it is, installed in the woodwork.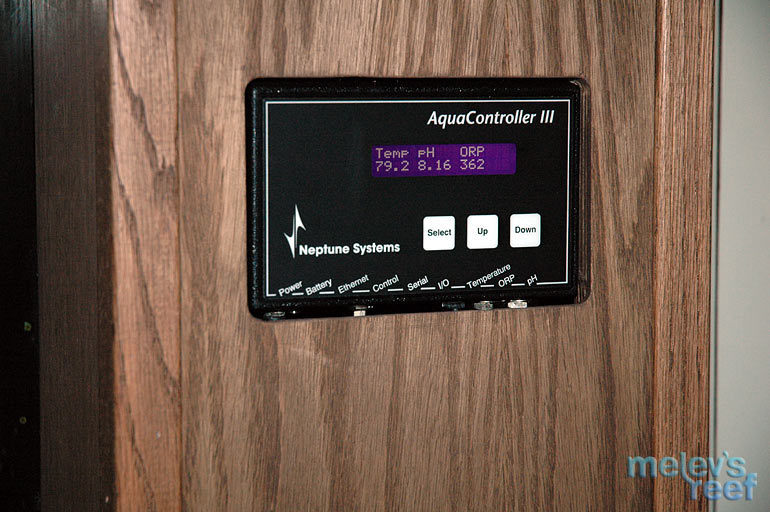 And this is what it looks like at night.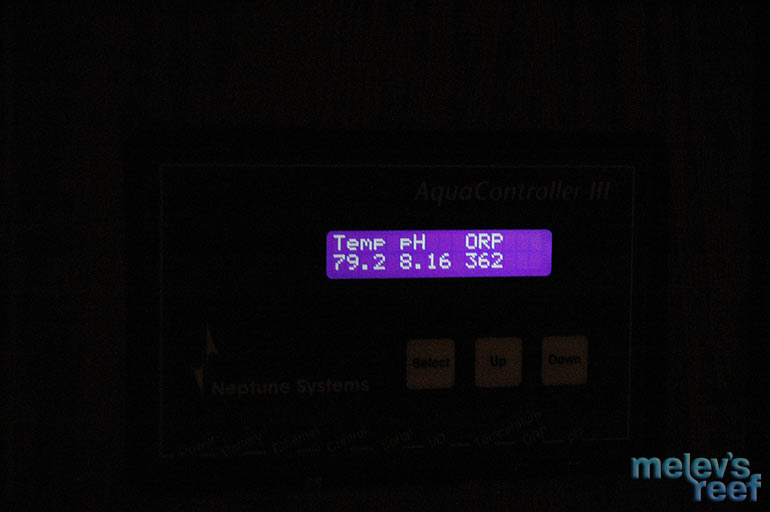 After crawling up into the attic to run Cat5 wiring from the controller to my router, I'm now able to access the controller from a computer, which allows me to check on the tank parameters if I'm not home. I can't wait to get the iPhone, because a guy on Reef Central is almost done with an AC3 application.
Here's the first day's worth of data.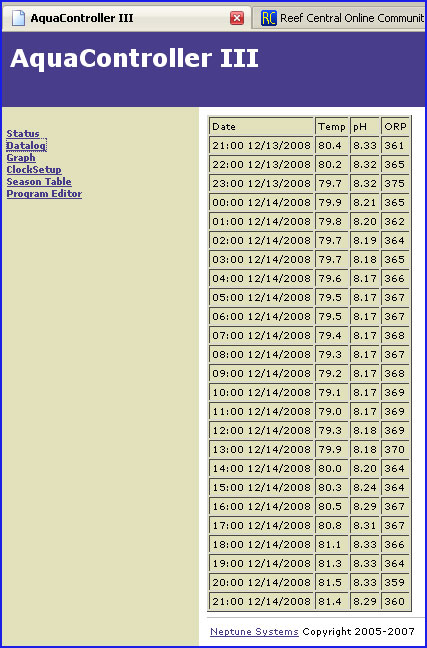 And here are the graphs, if you are interested.
About a week ago, I took some pictures from the angled tank late at night, with it only lit with Current USA's blue LED light strip. It really is surreal.